If there is one thing I know about Italian hospitality, it's that from the food to the wine and everything in between, it can be described in one word – amore!
Which is why I couldn't be more excited about the upcoming Italian Food & Wine festival – an event boasting with the very best of Italian cuisine from some of the most loved restaurants in Melbourne.
Here's some highlights to get you taste-buds excited…
Joe Vargetto (Mister Bianco + Massi Restaurant), Francesco Rota (Trattoria Emilia), James Kummrow (Fatto), Dusty Treweek (Bottega), Jesse MacFadden (Massi Restaurant), Johnny di Francesco (400 Gradi) and Luca Ciano will be leading the charge.
The festival promises everything one could hope for; cooking demonstrations by leading chefs and producers, wine masterclasses, pop-restaurants, wine gardens a kids zone and so much more.
So how does such a delicious and exciting foodie event come together?
I sat down with the team to get an insider look at just how the magic happens and what we can expect…
Congratulations on the return of the Italian Food and Wine festival – what can we expect from this year's event?
Thank you, yes, we're delighted that the Melbourne Italian Wine and Food Festival is now in its third year.
This year we have a new kids zone for children, we have new, special pricing, with tickets available from $25.00.
There will be pizza acrobatics, plenty of live cooking demonstrations plus all of your favourite Italian dishes from light-as-air ricotta gnocchi from Bottega to wheels of Parmesan, mountains of pasta, pizza, gelati and more.
What does it mean to you to be able to share your passion for Italian food with the public?
It brings me great joy to see people sipping spritzes, learning how to create Italian cooking at home and eating cannoli or nibbling on prosciutto-wrapped grissini.
Plus, as a sommelier, it's gratifying to see people learn about Italian varietals of wine.
There are so many amazing restaurants participating in the event this year! Please tell us a little about the exciting collaborations….
Well, I think that Joe Vargetto's Sicilian snacks are a must-try this year, he's done a Sicilian take on an empanada as one of his dishes, I think there's a good excuse to try both 400 Gradi's pizza as well as Figo Pizza, why not, right?
And I think everyone should save room for a porchetta panini from Saluministi.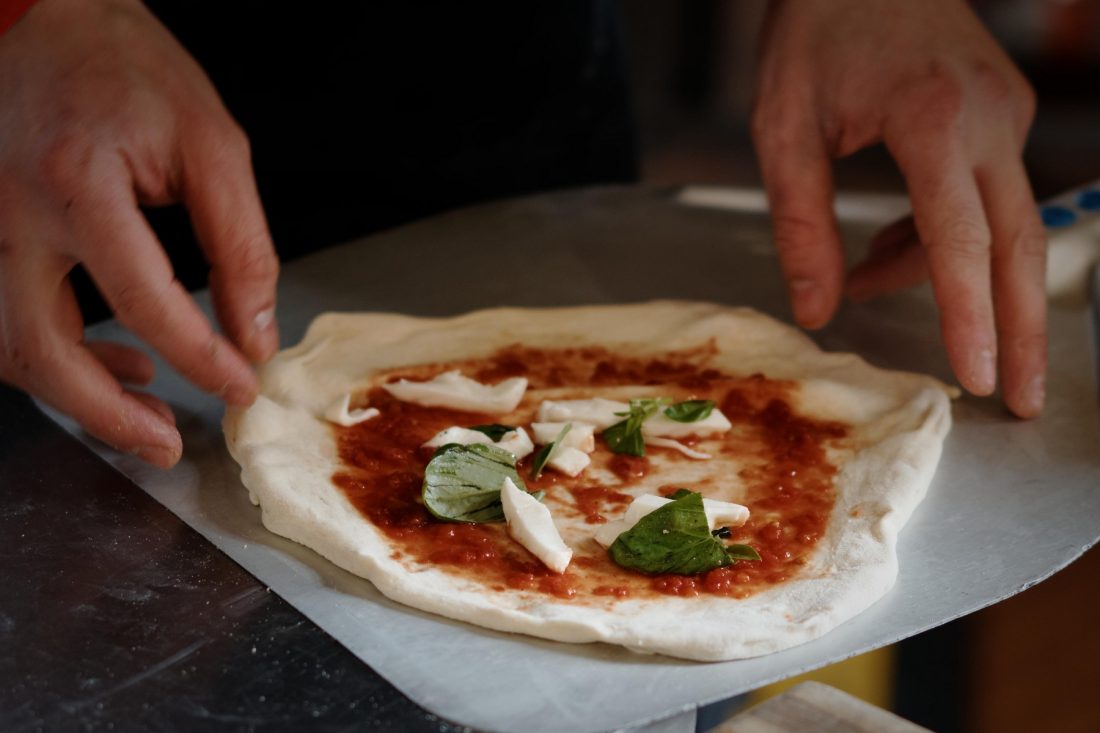 Oh – and don't forget the arancini and antipasto, there will be plenty of snacks too!
Describe Italian food in 3 words
Nourishing, delicious and timeless.
There's no doubt this will be a foodie event to remember.
The details you need to know:
Sunday 27th May
10.00am – 6.30pm
Royal Exhibition Building – Carlton Gardens
Tickets from $25
Kids enter for free
www.italianwinefoodfestival.com.au