When it comes to events and event spaces – The Big Group have certainly never been short of delivering pure magic, but if you think you've seen it all from the hospitality giants …. think again.
A couple of weeks ago I had the pleasure of attending the opening of their new project 'Ormond Collective' – which showcased just some of what can be expected from the heritage listed Art Deco Playground.
The evening felt incredibly nostalgic in the best way possible with jazz bands, champagne and old fashioned cocktails and of course delicious food. The venue and all the various elements took guests back to another world – think Great Gatsby meets old Hollywood glamour.
There are various spaces on the property, each with their own unique flair.
The 'Ormond Hall', the dance hall and theatre, is a premium example of Art Deco at its finest and the perfect backdrop for any event. 'The Western Bar' pays homage to a traditional European bar, wrapped in rich timber paneled walls and perfect for cocktail style events. The stylish outdoor 'Pavilion' and adjoining garden lends itself to more relaxed occasions, perfect the quintessential cocktail party.
I had the absolute delight of sitting down with Bruce Keebaugh, one of the founders of the dynamite Big Group team, to find out more about this gorgeous space and what the future holds …
Congratulations on the opening of The Ormond Collective! What attracted you to this magnificent space? 
Ormond Collective was a secret gem, hiding within the heart of St Kilda and waiting to be discovered. This beautiful building is full of distinctive character and is a perfect contradiction in terms of design and style; both historic and chic, as well as frivolous and formal. With such a distinctive character and such a rich history dating back to the 1890's Ormond Collective can be transformed into whatever event you desire, enchanting guests with the Art Deco style and the magic that lives within it's walls.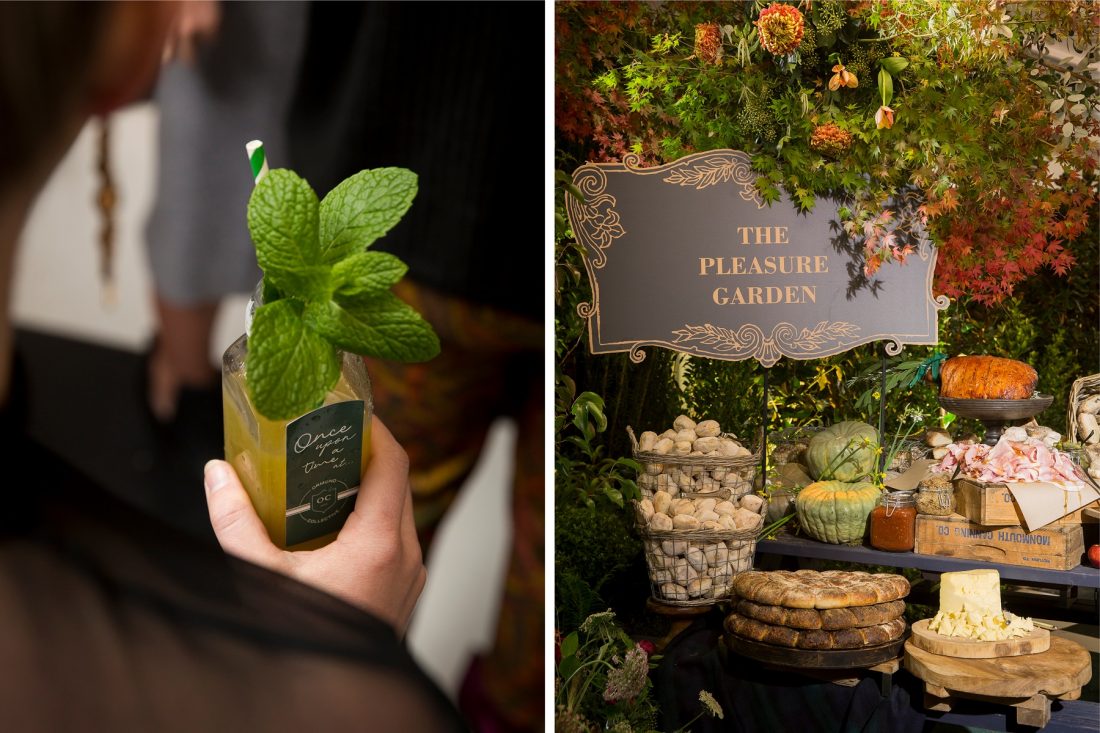 What is your vision now that the doors have finally opened
Now that Ormond Collective is 'open for business' we would love for clients to experience all the beauty that each space has to offer. Each space within the venue has it's own unique character and quirk that can be styled to suit any occasion. It is such a historically significant and breath-taking building that will take people on a journey back through time to an era of luxury and elegance. We do have future plans to further renovate the foyer and the bathrooms starting in the next coming months.
One thing we have come to see is that each event space from The Big Group has a different feel and attracts different events – can the same be said for this space? 
We are very lucky to have such a wide range of event spaces under The Big Group team, each with it's own unique style and character. Ormond Collective is definitely one of a kind, featuring Art Deco styled rooms with a modern and luxurious twist, capturing the vibe of refined nostalgia.
Even with it's distinctive charm and rich historical elements, we do believe that this space appeals to everyone; whether you're celebrating a wedding, hosting a corporate function or throwing a private party. Ormond Collective is not easily forgotten by those who have experienced it's magic, and can be transformed into whatever your heart desires. So if you're looking for a charming space to create stories in, this is the one for you!
Describe 'The Ormond Collective' in 3 words
Enchanting, charming and playful.