Anyone who says food is not an art, clearly hasn't met the right people, nor been to the right restaurants.
But if you take a moment to truly appreciate your surroundings in the right places, or take your time eating some truly incredible food – you can no doubt be transported to places of joy, romance, even to another country all together…which brings me to my experience at Cucina & Co.
Short of having Dean Martin serenading in the background, every aspect of Cucina & Co is an authentic experience that transports it's guests to a scene from their favourite Italian movie – lead by the passionate and incomparable Riccardo Bianchini.
Meeting Riccardo was as much of a pleasure as dinning in the restaurant itself, his passion for food, culture and the industry he has been making his mark on for years comes through with every word, turning this interview into a truly inspirational experience.
How did the concept of Cucina & Co come about?
Having this restaurant has been my dream for a long long time, I have had some incredible experiences in this industry, I've learnt so much, continued with my passion – all of which lead to this point .
What inspired the name?
Café e Cucina was the first place to have given me a chance, they started my food journey and having the word Cucina in my restaurant was a way of paying homage to them.
What made you choose Brighton for the location?
There is so much to love about Brighton; the beach, the people, the relaxing atmosphere.
We felt like it needed a Restaurant and Bar like Cucina & Co – particularly on New street where locals could come, relax and enjoy some great food.
What is the signature dish?
Pizza Royal and the Cotoletta alla Milanese are always a favourite both for us and the customers.
A dish that is very close to my heart is Pasta Al Forno, it's a play on a dish that I grew up with in Sicily and gives me great pleasure to be able to share it with our customers.
How would you describe the vibe?
Authentic Italian, it was so important the everything from the interior design to the staff remained authentic and true to the visions  – and that comes across in the vibe.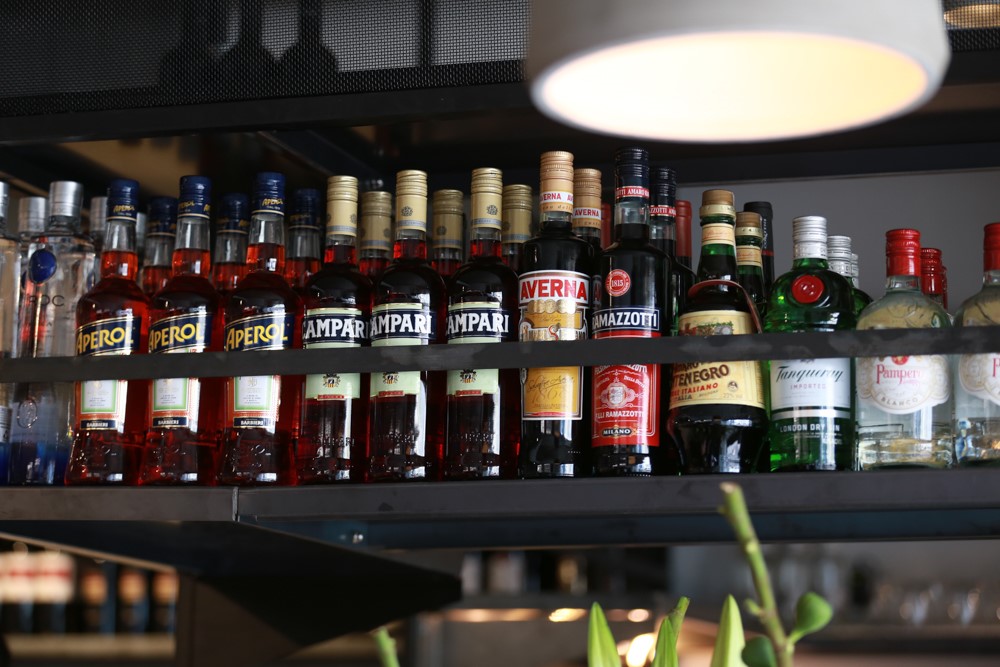 What are your hopes for the future?
To continue building and growing the business – we have opened up the Cucina & Co Bar right across the street which serves the complete food menu. We are also very excited to announce a new restaurant as part of the Cucina & Co family which we will open in the Sydney suburb of Alexandria – it's a really exciting time!
Described what food means to you in 3 words…
Passion, Way of life, Authentic
There is so much to love about this bayside hot spot – the restaurant is warm and inviting, the bar has an energy and a vibe that make you want stay there all night. But what is most undeniable is the passion that is translated into every element.
This interview a has been condensed and edited