We may have entered the cooler season – but as far as fashion is concerned, things are just starting to heat up. The Miami Nights collection from Australian fashion label ZHIVAGO, created a glittering, sensual sensation at this year's Mercedes Benz Fashion Week in Sydney.
There was no denying that the collection paid huge homage to the heat of Miami nights in the 1990's – with a glittering influence of Studio 54.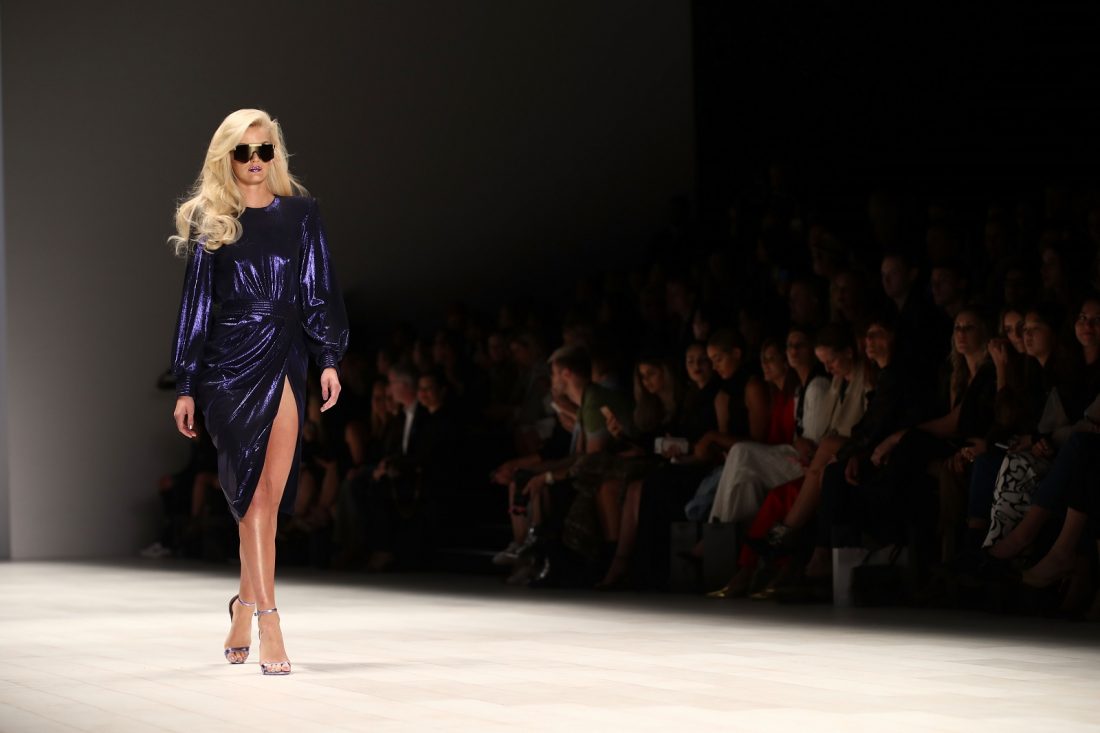 "Seductive, sophisticated and undeniably fun, MIAMI NIGHTS sees ZHIVAGO exploring tropical sensualism, and showcases the label's signature high voltage, figure-enhancing designs."
"An electrifying collection of flirty dresses, show-stopping gowns and daring tailored separates, MIAMI NIGHTS celebrates the freedom, abandonment and revelry of the hedonistic Miami club culture."
Each model oozed confidence, attitude – aligning beautifully in an era of being the ultimate #Girlboss.
"Metallic gold appears in gilded stitching and hardware buckle fastenings, edging laser cut velvet and embroidered into white lace. The bright, glittering accents offset the rich midnight shades and reflect the unapologetic decadence of South Beach after dark."
"MIAMI NIGHTS sees ZHIVAGO re-working their signature satin banding to echo the emblematic geometric facades of the art deco buildings that have graced the streets of South Beach since the 1930s."
"The angled, multi-directional lines of the gold-stitched banding anchor the curve-hugging dresses and skirts; creating a counterpoint against the alluring organic contours of the female form."
"The introduction of fluted, ruffle hems, billowing bishop sleeves and the return of fluid wrap-over skirts are a nod to Latin-American sub-culture, while the incorporation of neoprene plating proudly emblazoned with the ZHIVAGO moniker recalls the logo-mania of the 1990s."
From the striking outfits to the statement Pit Viper sunglasses and the bold metallic makeup from the team at Maybelline – the ZHIVAGO girls definitely rpoved a fashion force not to be reckoned with.