Looking after my skin has been an important part of my routine for as long as I can remember.
But while I absolutely lovely pampering myself with facials, it's just as crucial to find products that are affordable and easy to use at home.
I admired the social page of Summer Love Scrub for quite some time, it's bright and bubbly packaging really resonates with the inner girly girl in all of us, not to mention the promise of helping to even out skin tone, stretch marks, in grown hairs, ageing skin, scars and even cellulite – who doesn't love that!
After bursting with excitement at the arrival of the package, I wasted no time giving it a go, and the results were amazing.
I immediately felt my skin smoother and resembling that instant glow, which as we all know isn't easy to achieve, especially during winter. It was easy, smells delicious, and is completely accessible – a factor that is very important to me, as I believe every woman deserves a little pampering in their lives.
Following the success of my own experience, I sat down with the team to find out a little more about the story behind Summer Love Scrub, and what we can expect to see from the future.
1. How did the idea of Summer Love Scrub come about?
The idea of Summer Love Scrub was born from the love of coffee, nature and great skin. There are way too many products that are sadly tested on animals. In addition, some even state they are natural, however if you drill down to all the ingredients, this is not always true.
Our product consists of 6 transparent ingredients that everyone can understand exactly what is in our scrub.
2. Who is your target client? 
Our targeted market is young, healthy, beachy/outdoors people who love natural products and care about our environment however, we don't want to limit our audience and basically anyone who wants silky smooth skin should give it a go 🙂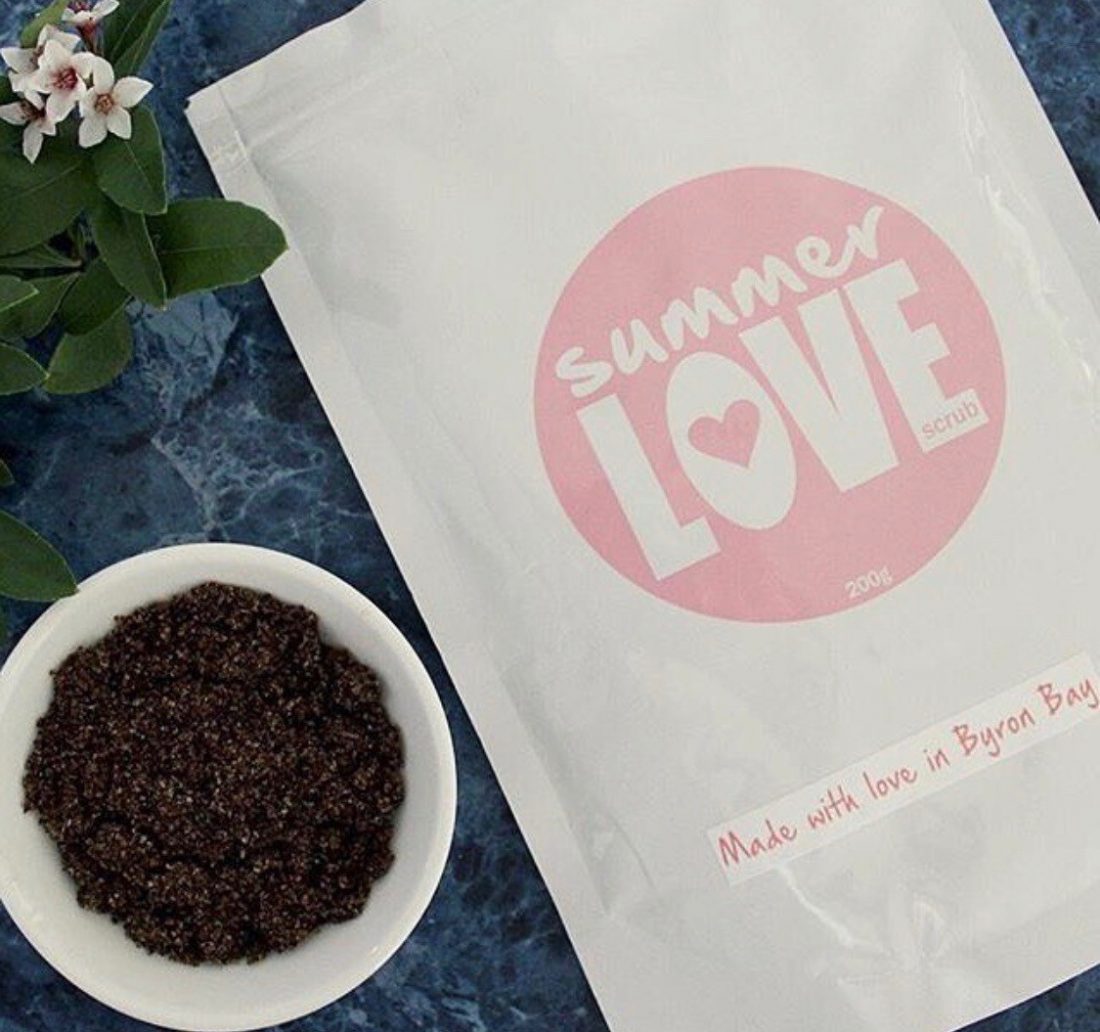 3. What are the befits of the product?
Well, there are many benefits – the brown sugar and salt gently removes dead skin cells to leave skin smooth and polished while opening the pores to release stored toxins. This helps with the prevention of ingrown hairs and body acne. Coffee beans stimulates micro-circulation which helps to even skin tone and reduce the appearance of cellulite while also targeting eczema and psoriasis.
The Macadamia oil is an effective antioxidant which is comes to treating dry, damaged and ageing skin.
The Lavender oil contains anti-viral and anti-flammatory and restorative properties that can be very soothing to irritated and blemished skin and lastly the Rosehip oil is a rich source of essential fatty acids which helps regenerate skin cells and repair damaged skin tissue including scars and stretch marks.
4.  What are your hopes for the future? 
Our hopes for the future are to develop other natural products to compliment our body scrub. We want to keep our products real and natural and this will take some time to get it right.
No doubt there's great things to come from this beautiful brand.
Have you had a chance to try it out? I would love to hear your thoughts in the comments below – Enjoy the pampering ladies 🙂