Let's be honest, summer is all about celebrating, entertaining, enjoying the sun and sipping on amazing wines and champagnes in the process.
Being a devoted foodie, I was delighted to get the opportunity to sample some of the most amazing wines that are sure to be a hit this season, from my favourite wine merchant Winebubble – and let me tell you, we're in for a delicious summer.
From the freshness and soft aromas of the Domaine de la Colline Sauvignon Blanc Touraine 2015 – Loire, France, to the complex bolder tones of the Casa Safra Cava Brut Rose NV – Penedes, Spain, this selection had it all.
For your glamourous New Year's celebrations, the Henri de Valmond Premier Cru Champagne NV – Champagne, France is perfection, classic and rich – this gorgeous bubbly is the perfect addition to a stylish night.
And of course those long boozy summer lunches…
The Sasso Al Vento 'Bianco delle Venezie' Chardonnay blend 2015 – Veneto, Italy has so many gorgeous aromas; of citrus, apple, pear and a hint of fennel, it's a beautiful wine experience
The list of amazing summer wines is endless, so it was my pleasure to sit down with founder Red Norrie to get an insider's guide to what we should be sipping.
What are the biggest summer wine trends?
The biggest trend we are seeing is for Rose. Particularly food-friendly rose – crisp and dry. Consumers seem to be drinking more French Rose at the moment.
Roses from Provence in the south of France – the adopted home of Rose.
Also Australian Roses that are crisper and drier are in demand and we are seeing consumers look more at European grapes, Sangiovese and Tempranillo, for Roses.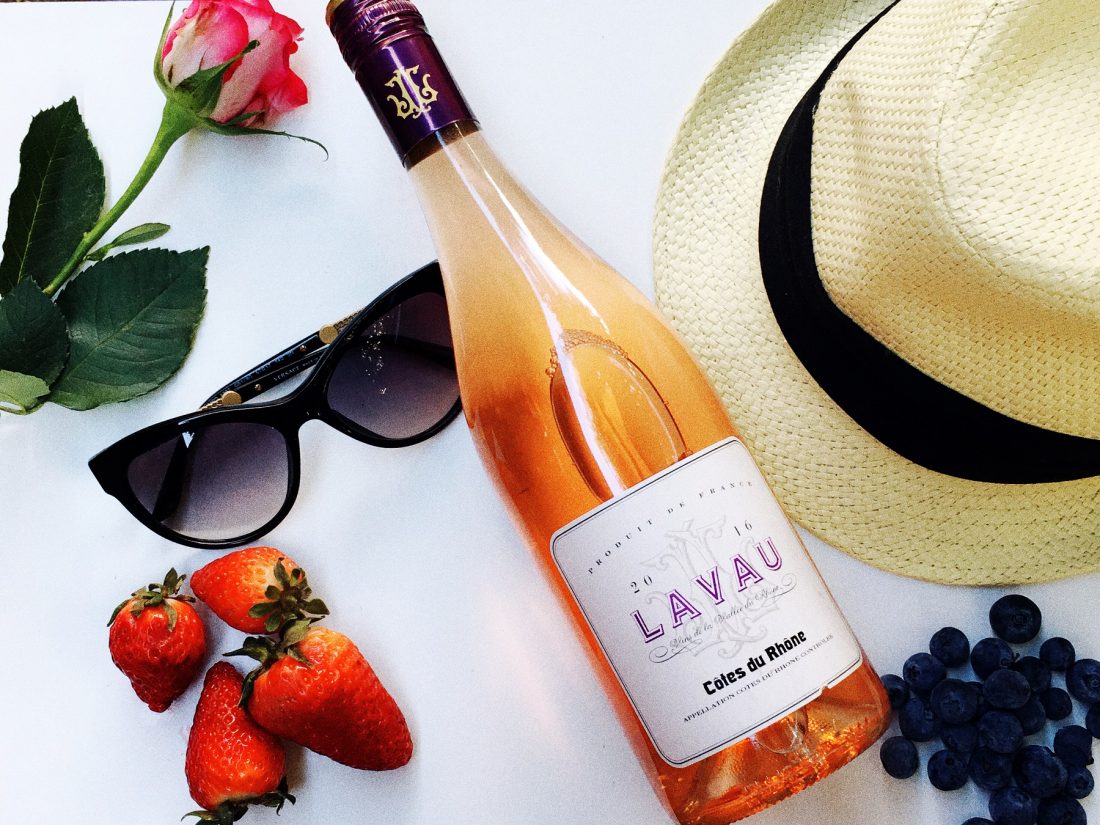 'Tis the season for sparkling wine, and bubbles continues to dominate as we look towards Xmas and New Year.
Despite the negative media commentary about house prices, employment etc the consumer still seems to have a place for the premium sparkling, Champagne, with Prosecco charging forward as well.
Rose has certainly become a favourite, what are you top 3?
French rose is hard to beat.
Provence rose and its crisp and dry and refreshing style works perfectly in the Australian sun – after all the Mediterranean climate is not dissimilar from the Australian climate in Summer.
Australia rose from European varietals.
There is some wonderful Rose being made by Australian winemakers with the Sangiovese and Tempranillo grapes.  These are medium body grapes that are really food friendly in their dry red styles. Take the grape skins away after a few hours of fermenting, and the food friendly nature of the wine remains albeit in a sun-kissed form.
Bubbles – sparkling rose can have a little more texture than its dry white sparkling sisters.
That makes it more quaffable at whatever price point you are looking at.
Which wines would be you pick for Christmas lunch?
It's all about ease, happiness and food. So unless we agree beforehand, we don't try to go weird and wonderful at Xmas.
Start with a light sparkling wine. Not mass brand but a Champagne, Sparkling Rose or Aussie Sparkling that is dry, with some texture yet is light. A perfect aperitif.
We love rich seafood, turkey, ham and the works for lunch so a richer white is front and centre on our table.
A lovely aged Chardonnay, Chenin Blanc or Viognier what we enjoy.
Australia fights with France for the location.
On the red front we usually have two options at the ready. A lovely rich Cabernet Sauvignon (or blend) if the weather is cooler on Christmas day.  Bordeaux is a favourite.
Or a Pinot Noir from Australia, NZ or Burgundy if the weather is warm and we want to drop the richness and alcohol level a little. All go well with the richer foods …. And are great with the cheese plate afterwards.
Which champagne should we all be popping on New Year's Eve?
There are three camps here as I see it. The A listers who are paid to drink branded champagne and have to be seen with it.
The true Champagne lovers who will grab a well-made brand or growers Champagne and savour it on the night. And there's the crowd that are more focused on the evening and friends and enjoy pretty much whatever is served.
To me it's about the evening first and foremost. Let the Champagne or bubbles flow freely and generously.
That being said the best value Champagnes are from independent brands and growers in Champagne (aka Growers' Champagne) – fantastic quality, medal-winning and typically sit under the $60 mark.
Which new wine should we all be sipping this summer?
Whites from the Mediterranean and Atlantic in Europe. There are some fantastic wines from Spain, France and Italy that have been drunk on the coast, on boats and at parties for centuries.
Think zippy white Picpoul from the South of France – great with oysters.
Vermentino, Grillo, Fiano, Arneis from Italy (and Australian winemakers' styles) that are great over Summer with seafood and all forms of fish, and are light to medium style whites so very refreshing on a hot day.
Or Albarino and Verdejo from Spain which are great seafood wines as well with texture.
These wines are increasingly sought after in Europe as alternatives to Chardy and Sauv Blanc … which are fantastic drops in their own right