If there's two things that I know about foodies it's this – we love brunch, and we eat with our eyes first!
Therefore, it comes as absolutely no surprise that the delicious and very insta-worthy Brighton café ; The Tamper Trap, has had foodies flooding in, eagerly wanting to try their mouth-watering and eye-catching delights.
So, what's on the menu?
The team created something for everyone – everything from our favourite smashed avocado to the prettiest hotcakes you will ever see, not to mention coffee that will satisfy even the biggest snob (believe me I'm one of them). For those 'clean eats' days – the brightest of smoothies and super goodness packed bowls will have your taste-buds dancing.
But it's not just the food that's making The Tamper Trap Brighton's new favourite go-to. The team have created a vibe that's been a breath of fresh air on Bay street – their warm demeanour, attention to detail and light inviting space, along with the perfect product, makes this a recipe for the ideal Sunday brunch (along with the rest of the week of course).
I had the pleasure of sitting down with part owner, Kosta, to find out the story behind this hot new café…
What inspired you to open up the café?
Collectively Kai and I have been in the industry for 11 years, 2 years ago we decided to set a goal of opening up our own café, and from there the process began. We began saving, researching, looking at different locations.
Bay street came earlier than we had anticipated, but it was just a chance we couldn't let pass by. After weighing up different offers, we came back to this spot, and with the support of our family decided to bite the bullet.
We were lucky to have my mum come on board as a partner, with her business experience and our operational experience we have become a great team that learns from one another and balances each other out.
What is the story behind the name?
We were deliberating about the name for weeks, wanting it to be original, but also fit the theme of the café.
Then one night we received a call from Kai's sister Lucy who said "If had a café, I would call it The Tamper Trap" ….
A tamper is the tool that traps the coffee when you're making it – and so it was decided.
We also incorporated the idea into our logo with the two TTs – it was such an original idea and made perfect sense.
Why Bay street Brighton?
Being in the industry for a long time; working in cafes, drinking coffee, making coffee – we knew Brighton had a very high Breakfast and coffee culture.
You just have to take one look around Bay street and Church street and you see that everyone loves their breakfast and coffee.
We knew we could bring something new and fresh to Bay street, so when this property became available, we just had to take it.
What can we expect from the menu?
We're trying to cater for everybody, basing it around people from Brighton and bayside in general.
Our surroundings range from gyms to office buildings, and of course the beach – so the menu had to reflect that.
We have a range of takeaway options, a range of healthy superfood options, we cater for vegans, vegetarians – and of course we have a few items that may be a little bit naughty for those cheat days.
From salads to hot cakes, we have tried to cater to everyone.
What is the signature dish everyone must try?
For lunch definitely the superfood bowl – so good for you, and there's always the option of adding some protein to it.
For looks, and of course taste, it would have to be the hotcakes or the panna cotta.
What's next?
We're always looking to expand and take on new projects for our company Empire Espresso.
The Tamper Trap was the first project, and the next step is to obtain a liquor license and explore that part of the business.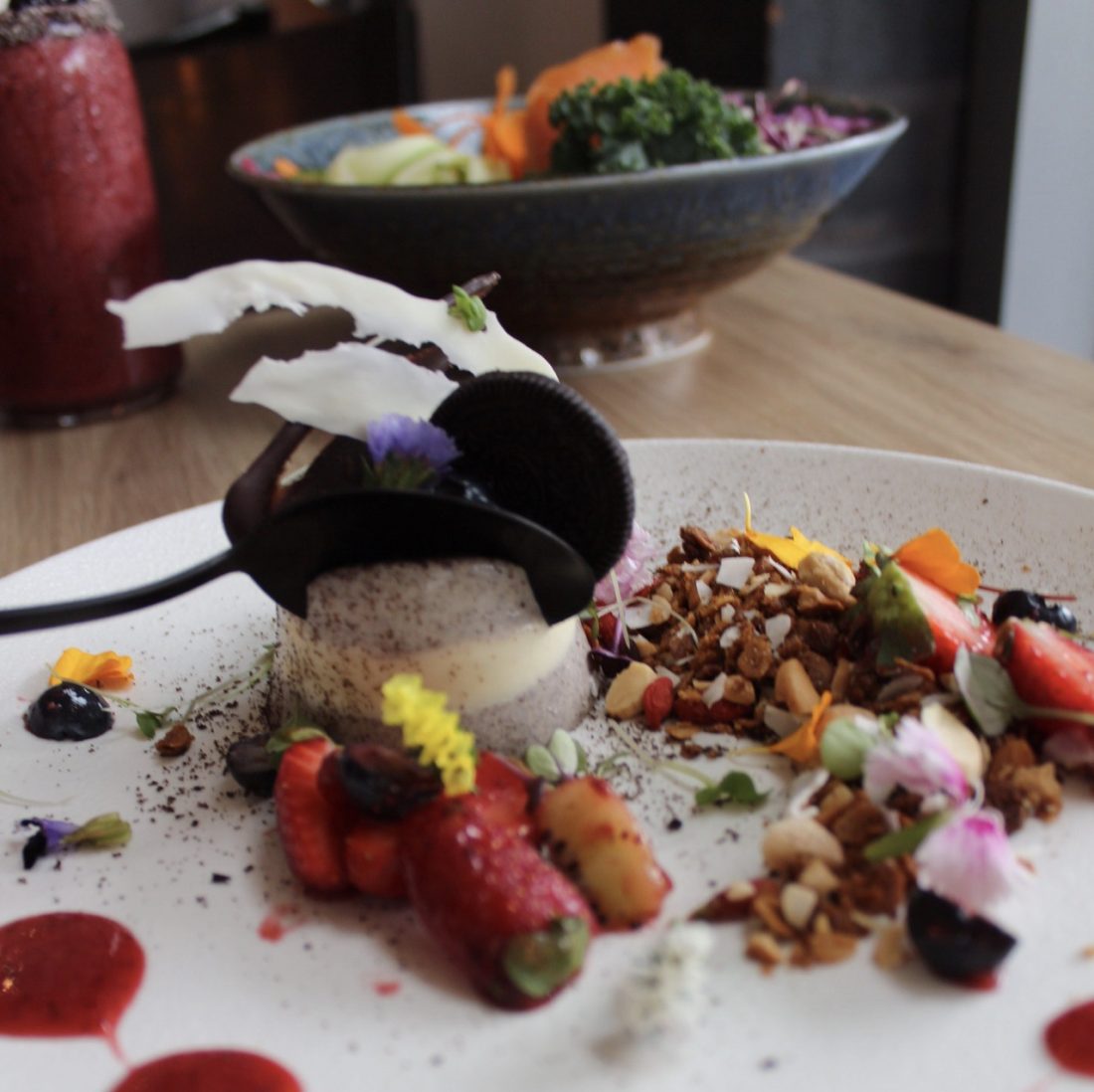 But we always want to keep going – so the possibilities are endless.
There's no doubt in my mind that the team will continue to go from strength to strength with rewards as sweet as their delicious hotcakes.
This interview a has been condensed and edited