Mother's Day has always been special in my home – ever since I was a kid I have loved coming up with special, unique and personal gifts for my mum.
So what do you get the woman who has been your chauffeur, chef, psychologist, doctor and bets friend?
Here's my top pick for the most unforgettable, stylish and luxurious gifts for your Mum this Mother's Day…
The Wizard of Oz Production
Experience one of the most loved stories of all time with a production that is truly magical, it doesn't get more special.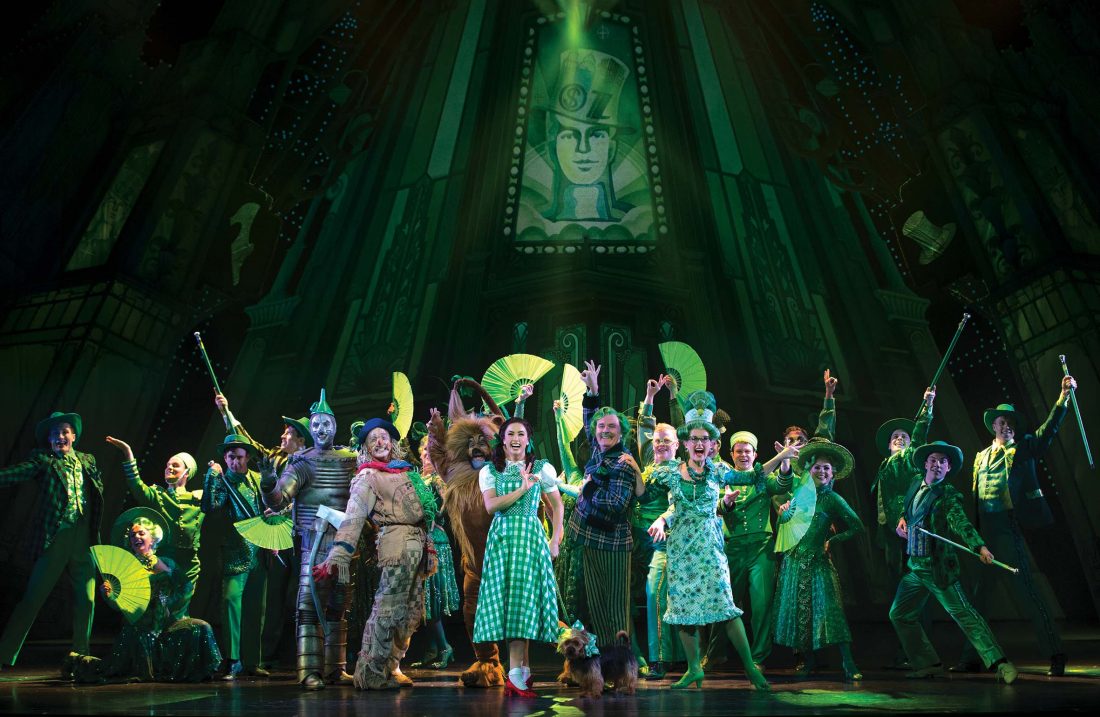 Price: Tickets range from $59.90 – $ 169.90
Peninsula Hot Springs
Give her the ultimate relaxing experience in this picturesque, tranquil paradise.
Massage and bathe ($195)– relax with a massage of your choice of 60 minutes and enjoy bathing in the geothermal hot springs pools of the Spa Dreaming Centre
The Daily Edited
For the Mum with impeccable style and taste, these are the IT accessories around!
Black Baby Bag
Price: $389
www.thedailyedited.com/black-baby-bag
Black picture frame
Price: $99
www.thedailyedited.com/black-picture-frame
Burgundy Wallet
Price: $119
www.thedailyedited.com/burgundy-wallet
Circa Home
Help her create a sense of tranquillity at home with those gorgeous set from Circa Home.
Limited Edition Coconut & Watermelon
Classic Candle 260g
Price: $32.95
Fragrance Diffuser 250ml
Price: $42.95
www.circahome.com.au/fragrances/coconut-watermelon.html
Glasshouse
Here's looking at you Glasshouse – these beautiful candles and gorgeous gift set are perfect touch of luxury.
Casablanca, Velvet Musk Bergamont, 350G
Price: $46.95
www.glasshousefragrances.com/candles/350g/casablanca-velvet-musk-bergamot
Casablanca Luxury Gift Set
Price: $89.95
www.glasshousefragrances.com/gift-sets/casablanca-luxury-gift-set-velvet-musk-bergamot
Flowers By Brett Matthew John
Flowers are a must on Mother's Day – and these amazing creations from Brett Matthew John are simply a masterpiece!
Location: 586 Malvern Rd, Prahran VIC
Contact number: (03) 9510 4868
Price range on the day will be styled bunches for $70-$250.00 and single bunches form $30.00
www.flowersbybrettmatthewjohn.com
Donna Hay
If you mum loves to cook in style – these are the gifts for her.
It really doesn't get much better than cooking with the tools and recipes of the phenomenal Donna Hay.
Kitchen essentials kit
www.donnahay.com.au/online-store/sale/kitchen-essentials-kit
Price: $131.96
Baking gift pack
www.donnahay.com.au/online-store/sale/special-offer-baking-gift-pack
Price: $23.96
Basics to brilliance gift set
www.donnahay.com.au/online-store/books-and-magazines/basics-to-brilliance-gift-set
Price: $55.96
Vault Active 
Whether she's all about yoga, pilates, walking or the gym – these beautiful pieces will have her looking stylish from the workout, to the latte afterwards.
Pure:
Price: RRP $69
Elite:
Price: RRP $79
Aspire:
Price: RRP $89