Autumn is forever an unpredictable season in Melbourne – sometimes it's called, sometimes it's hot, sometimes it's both – and the fashion is a such a reflection of that.
I loved playing dress-ups with TKMaxx Australia, who offer on trends fashion at amazing value, to come up with some amazing looks for Autumn that you can take from day to night and everything in between.
Here's a looks at 4 trends:
Autumn/Winter prints
Think florals are limited to spring? Think again!
This gorgeous blazer can take you from the office to drinks with the girls – I have paired it with a classic black top and for a bit of fun this gorgeous emerald cross clutch is a fashionista dream.
Get the look:
Jacket $49.95
Top $19.95
Bag $39.95
Bad Romance
Whether it's a date night or that special event – this beautiful mesh dress screams romance and is sure to turn heads.
Crayola
Whether beautiful soft pastels or the bright and bold, I have loved playing with colours for the new season.
This gorgeous pastel trench is such a statement piece – for every fashoinista moment.
Get the look:
Dress $69.95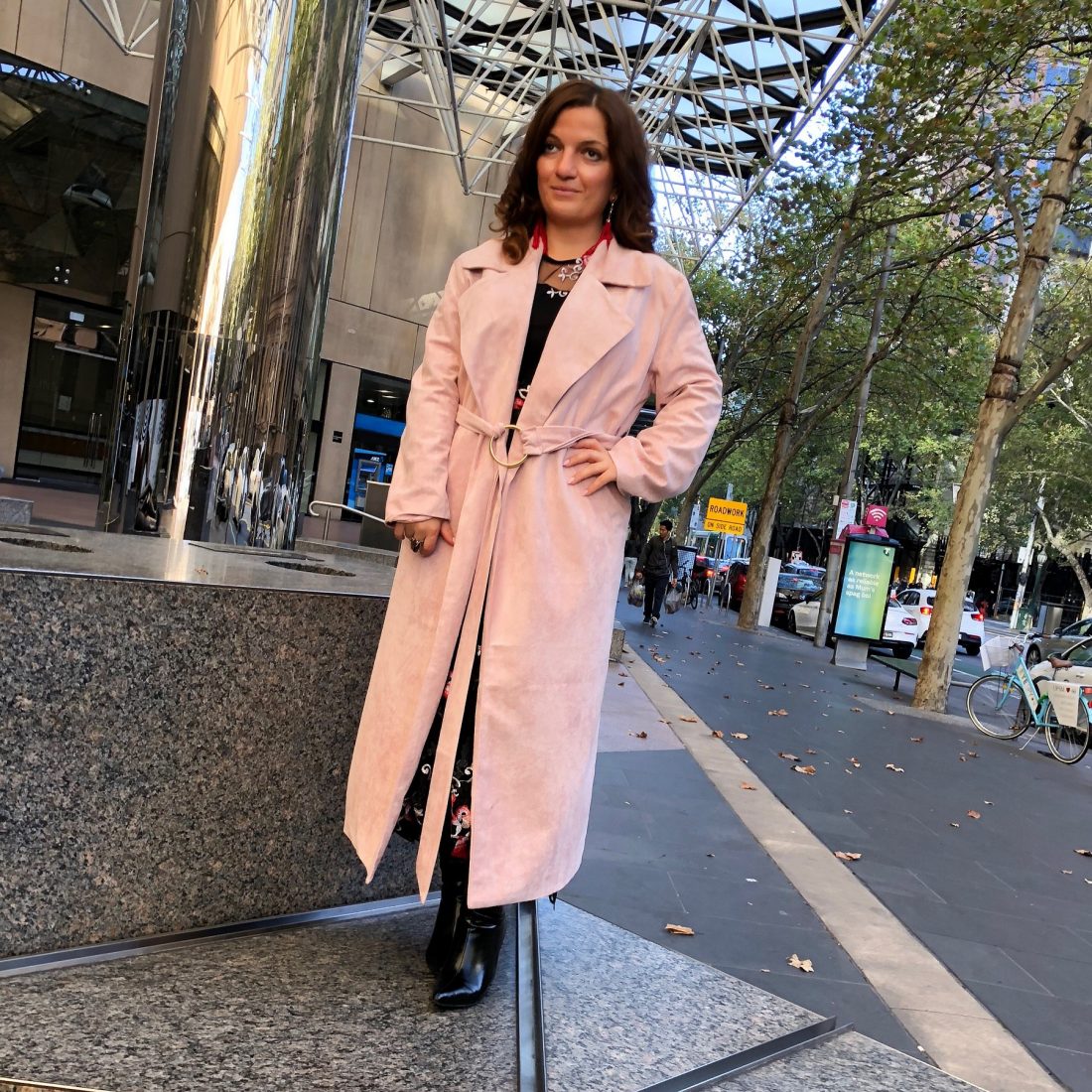 Get the look:
Trench $34.95
This look is all about the colour blocking, taking as risk and having fun, that's what fashion is all about.
Get the look:
Pants $29.95
Jumper $29.95
TK Maxx has 40 stores in Australia, including 8 in Melbourne, find your nearest one here.