I don't know about you – but I absolute love pancakes! It's the perfect way to enjoy a gorgeous weekend brunch (or even a cheeky easy dessert).
This recipe is an absolute favourite in my house, not only because it's quick and easy – but the pancakes come out super light and fluffy.
I hope you enjoy it – and if you do test out the recipe, I would love to see your creations.
Apple pancakes 
Ingredients:
2 apples – grated
I egg
1/2 cup of buttermilk
4 tablespoons of self raising flower
1 teaspoon of raw sugar
1 teaspoon of cinnamon
Pinch of salt
Cup of berries and caster sugar to decorate
Recipe:
Combine egg, sugar, cinnamon and salt, and whisk together with fork until smooth
Add buttermilk and continue whisking until it's all one mixture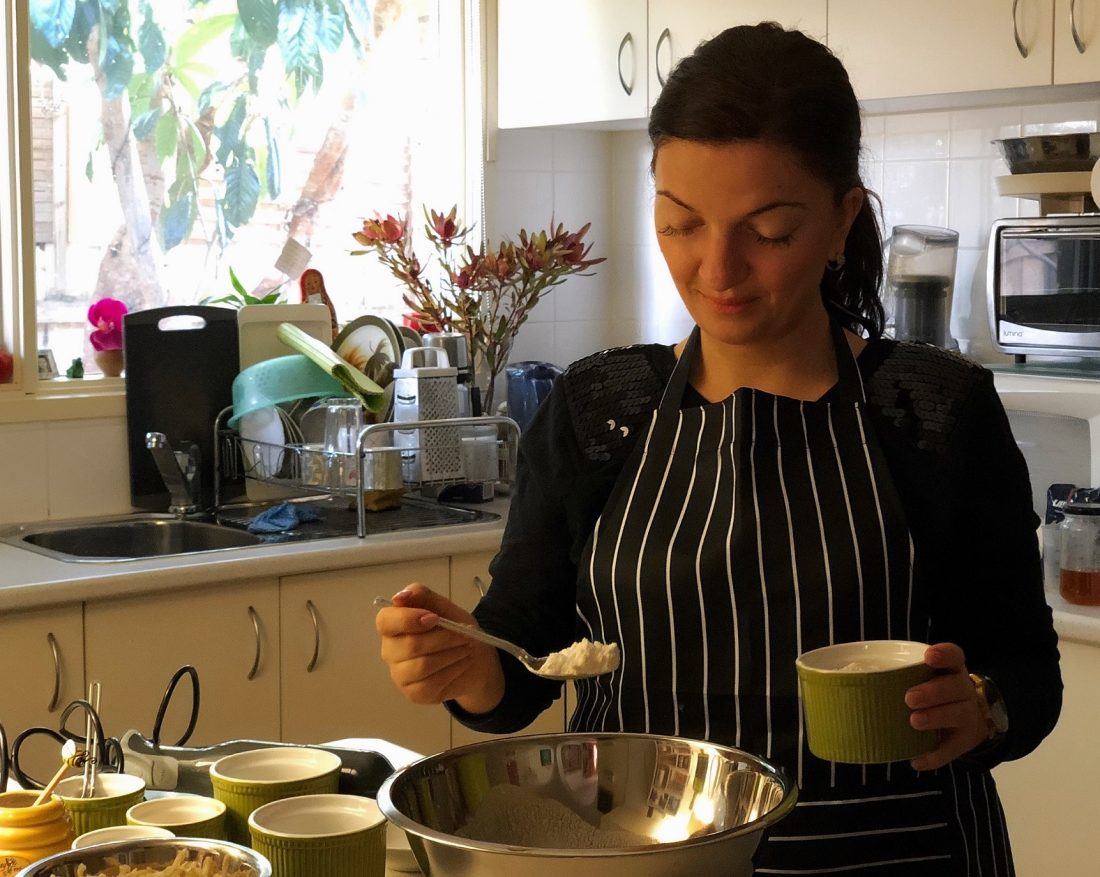 Add the flower and whisk (preferably for a electric whisker/mixer) until smooth
Add the apples and stir through
Heat pan and add oil
*I am a huge fan of Cobram Estate oil – for this particular recipe I have chosen to use the 'light flavour intensity extra virgin olive oil'. It is a subtle blend with beautiful ripe fruit and apple notes with a distinct sweetness in the palate that work perfectly with the pancakes.
Take a tablespoon and scoop out the mixture – 3 pancakes at a time
Cook for 1 to 2 minutes on each side – and voila!
Add some beautiful fresh berries sprinkle with caster sugar, grab your favourite coffee and enjoy!
Serves: 11 pancakes