That's a warp!
The past week has been all about fashion in Melbourne celebrating the Virgin Australia Melbourne Fashion Festival .
Night after night, fashionistas were spoiled with some of the most beautiful runways and truly captivating moments that no doubt will stay with us all forever.
From the bright to the powerful and everything in between – designers created looks to inspire, to fall in love with and to make us excited about the season ahead.
So here's a insider look at the ultimate VAMFF highlights and my favoutite tends for the new season.
The Game-changer
Ashley Graham once said; "People want to see themselves in the industry that, for so long, has ostracized girls of my size."  
I have to say, in all the years I have been attending VAMFF, I have never looked forward to anything quite as much as seeing the incomparable Ashley Graham on the runway, and needless to say I wasn't disappointed. Asheley opened the show of runway 4 with a stunning black Thurley creation and closed the show in a power house Jason Grech – both designs were bold, beautiful and unforgettable.
But beyond the exquisite fashion, what I (along with I'm sure most people there) will always remember is her power-house strut down the runway, the energy was simply electric, and for any woman who ever thought no one has their back, particularly in the fashion world – that runway was a game-changed.
Australian Fashion Royalty | Grand Runway 
In what can only be describes as an Epic Runway, Carla Zampatti showcased the very best in fashion; from incredible power suits, bold colours and fringe detailing – to stunning monochrome creations and fierce animal prints.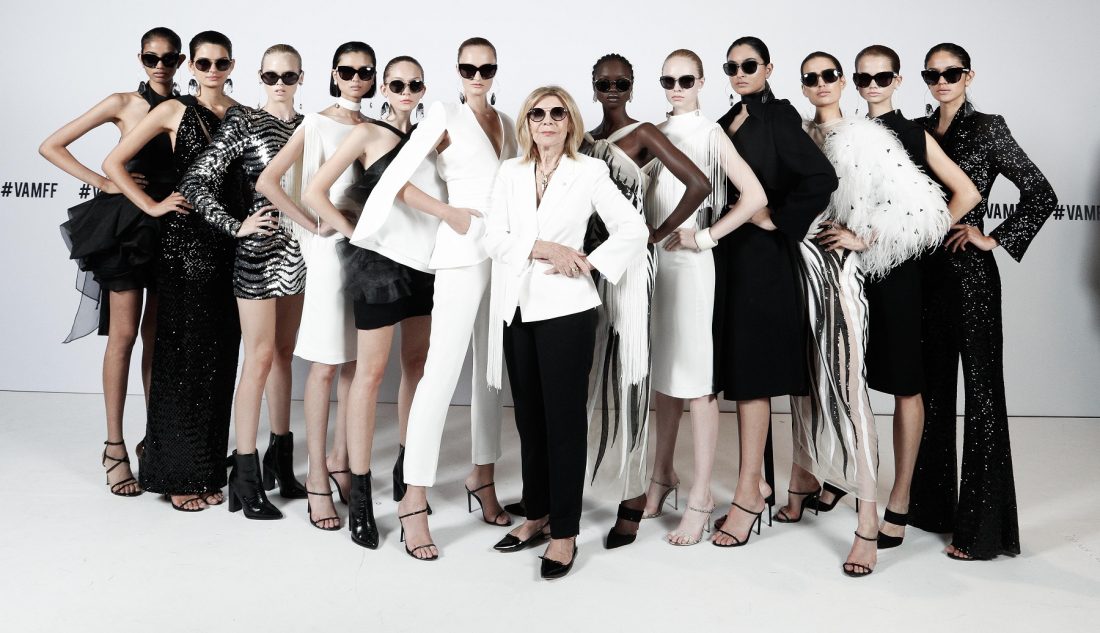 Carla's designs truly stand the test of time, they encapsulate every aspect a woman from the powerful to the romantic.
My absolute favourites have the be the red power suits and the monochrome gown, the perfect balance of classic and modern.
The showcase was such a celebration – a lifetime of work by an artist who continues to define fashion moments and put Australian fashion firmly on the map.
The Trends …. 
Pretty in pink
If there is one colour that truly dominated the run way this season – it's pink! And the brighter the better – I absolutely love this trend and so excited to see more colours come through for Autumn/Winter.
The bright pop of colour is incredibly refreshing for the colder months, evoking a sense of warms, yet giving every piece a feminine touch.
Animal instinct
From snakeskin to leopard, zebra and everything is between – this season's hottest trends has us channelling our animal instincts.
There were many variations of animal prints on the runway during the week, with exotic colour combinations, and even print on print. I foresee beautiful print coats on the streets this winter, as well as some incredible pants and dresses.
Power house suits 
Let's be honest – we all love a power suit! And while this is a classic trend, it has also evolved into many variations that are both striking and fun.
This year's runways have seen suits evolve in colours, textures and cuts – making them just as perfect for the boardroom as they are for cocktails after work.
Double Denim
From streetstyle to the runway there is a wave of denim this season – particularly when it comes to the denim-on-denim trend.
This look has a particular sense of nostalgia for me, but with a modern refined twist that will make this a must have this season.
Photos courtesy of Lucas Dawson Photography www.lucasdawson.com.au