In the world of fashion, things are changing!
The industry's trailblazers and innovators and are taking the rules into their own hands … and breaking them! From models to designers to retailers, and among them is Camelia Ghioghiu – the owner of Melbourne based store CAMELIA.
The Ripponlea fashion boutique isn't just another store, it's a collection of unique and elegant designs from local and European designers set to make every woman feel like the star that she is.
CAMELIA is determined to change the way women see fashion and themselves – through fashion that is fun, ethical and flattering on every shape and body. From the moment you walk in, the experience begins – the ambiance is clean and classic and the girls are excited to help their clients create the perfect look.
The determination of CAMELIA to change the fashion dialogue is inspiring – from accurate sizing (a hot topic for many of us) to supporting brands that create jobs for women worldwide, this incredible woman and the team behind her are a force to be reckoned with.
I sat down with the gorgeous owner herself to talk all things fashion, style and the future of the industry ….
How did your road lead you opening Camelia?
Opening the doors to CAMELIA was a dream come true. I worked in Wholesale for a long time and saw that something was missing in retail. I wanted a store that would make women feel good about themselves and a store that gave 100% customer service every single time. This August I am celebrating 5 years since opening the doors and its the best thing I've ever done.
One of the things I LOVE and I mean LOVE about your store is the designers that you choose are so body-friendly, sizing and feeling body conscious is such an issue not only in fashion but in our society – was this always going to be an important factor when you opened the store?
Absolutely! I wanted to embrace every woman no matter what age or what size. If you know me then you know that I see the beauty in everyone. I will make a woman feel like a million dollars even when she doesn't feel good about herself.
My store is all about celebrating women and I've never met a woman who I haven't found beautiful.
I can make a woman look at herself in a way she never did before. We are all body-conscious one way or another and we are not all made perfect but I find the styles that will change the perspective and that's the most rewarding thing about what I do.
How do you go about selecting the designers you feature in the store?
The designers I choose are the ones that don't sell in department stores. I seek out the best quality that isn't sold on every corner. I only ever get one size in every style and once it's gone it's gone forever. I like my customers to have exclusivity.
A lot of my products are made in Australia, France, New Zealand, and Italy, all ethically made, I refuse to sell anything that was mass produced.
So, let's talk trends – we're now in winter which means layers in Australia, and beautiful light fabrics for those lucky enough to run away overseas. So what should we all be wearing?
Everyone should invest in Mia Fratino cashmere. They are the most amazing company and the most reasonably priced cashmere brands around. They also ethically source their cashmere and donate 10% of their profit to charity.
Also if you haven't already, you must have at least one animal print item in your wardrobe – this is not just a trend that was here for winter it is continuing again for summer as well. But I also think animal print doesn't date. It's awesome, just make sure you get a print that suits you.
What experience do you hope the Camelia customer has when she walks into the store?
I hope that everyone who comes into our store is blown away by our attention to detail and our genuine nature of wanting to help them find the perfect item for their wardrobe. We will never try and sell something if it doesn't suit them.
We would rather they come back when we get styles in that look good on them – that has always been the goal.
I have customers that will come in every week just to see what's new in-store. I don't always have the perfect item but when I do they are the first to know. We care about our customers and many have become good friends, that only happens when you build trust, and that's what we do. No lies and no bullshit.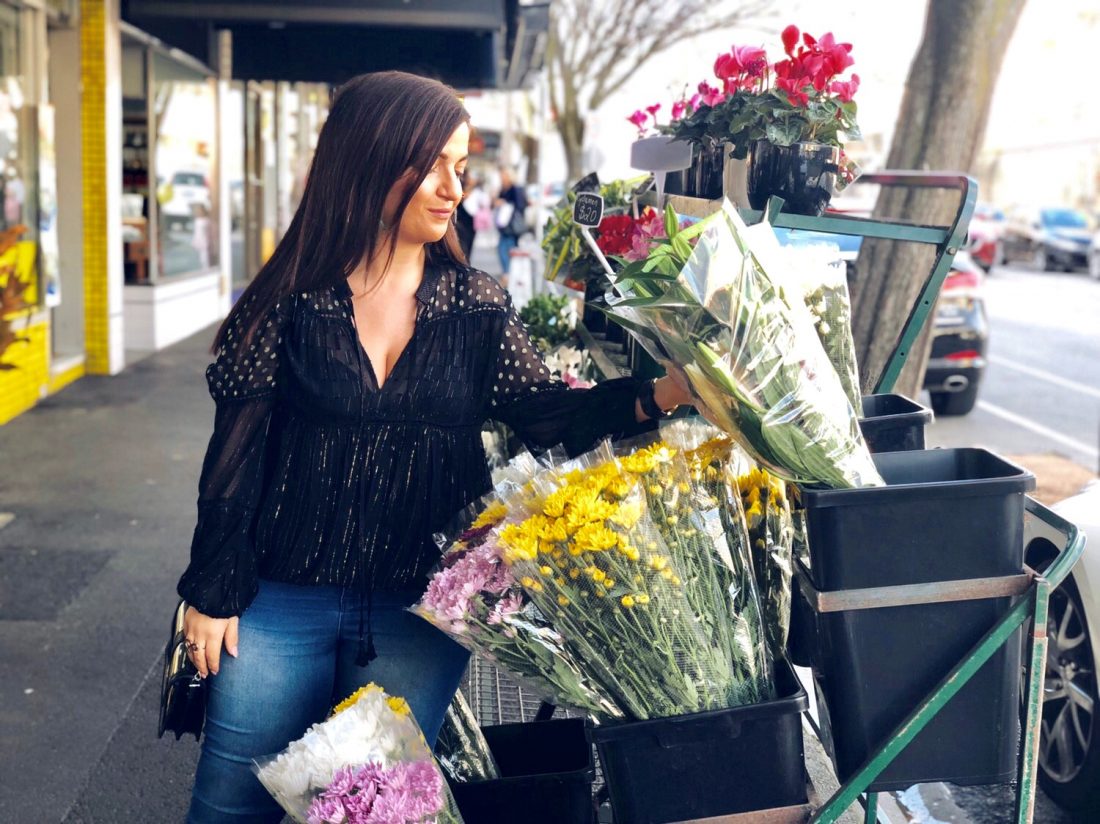 What does fashion mean to you?
Fashion is fun but it's not to be taken too seriously – I create style for my customers. Every brand is different from the next. Fashion and trends don't suit everyone the same way. I look at a customers style and I pick pieces to complement their individuality. Fashion is forever changing and the fashion industry is a massive contributor to landfill.
I want to educate everyone on investing in quality, not quantity.
A maximum of 5 pieces per season is enough to keep your style up to date. If you invest in quality then those pieces will be used again for the next season. You should have key pieces in your wardrobe for at least 5 to 10 years if you buy the right way. You will actually save money if you do this.
As a special gift for all Coffees & style readers – Use the code 'VIP' to receive 10% off store wide
CAMELIA Melbourne
50 Glen Eira Road, Ripponlea Victoria