Every year the Fashionistas of Melbourne leave their inhibitions behind, play dress-ups, and create some jaw-dropping looks. This is known as the Melbourne Spring Carnival.
At the very top of the 'must-have' fashion item is the perfect headpiece, and there's no one who does it better than Milliner and basically fashion guru Danica Erard, the owner and designer of Danica Erard Millinery. This gorgeous fashionista has created amazing pieces for some of the biggest names in Australia and continues to outdo herself with amazing bold and fashion-forward designs.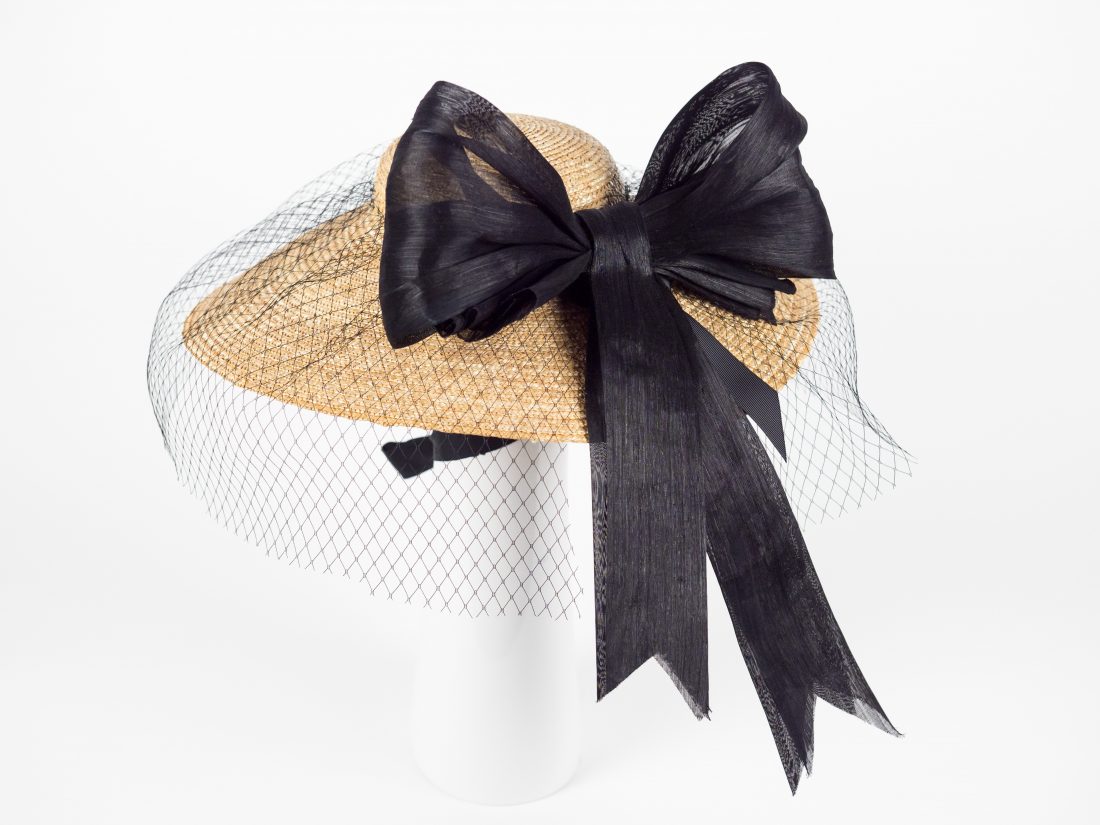 The minute you step out in a Danica Erard piece you know you're wearing something really special, and when you see how much work, love, and care goes into each piece (check out her behind the scenes Instagram stories!) that feeling is amplified
As we approach the very heart of the Spring Racing Carnival – I was curious to find out what fashion trends this season will bring …
I can't believe it's that time of year again – but what an amazing time for fashion! What do you love most about this season and the races?
What I love the most about this season and the races as a while is that Spring Carnival allows absolute freedom of design, the feeling I have when creating my collection is not like anything else in the year! It's time to shine, to break out the new ideas you've been working on for months in advance.
But most importantly it's a time to take some phenomenal high fashion risks with my unique ideas.
What are some of the new trends to get excited about this season?
The new trends I think you should be getting excited about are … Hats!
When I say Hats, I mean the ones that are truly a labor of love, hand-blocked over hours with beautiful big brims, sleek trims & hints of old-world glamour coming through on ultra-modern styling.
I have been working on many bigger style hats for my collection & clients this Spring and there have been some really special creations.
What are the must-have pieces to create the perfect races outfit for the Melbourne Cup Carnival? We have Derby Day, Melbourne Cup, Oaks, and Stakes. 
I have been working on many bigger style hats for my collection and clients this Spring.
Looks for Flemington will be absolutely amazing this year, with many of my clients going all out when it comes to their outfits (*waits with bated breath to see everything put together!!!*).
Think Tailormade suiting / with masculine lines but then the addition of extra feminine trims such as stylish Big brimmed Hats (See Ms. Loren) shared with stunning accessories & Heels (Think SJP Collection – Oh so Carrie … and oh so feminine).
My Must-have pieces would have to be :
Derby Day: A stunning shallow crown medium-to-large brim "Ms. Loren" Houndstooth.
Derby Day: My edgy yet feminine "Embellished Leather Halo / Visor"
Melbourne Cup: Fun Bright Red "Scandizzo Bow"
Melbourne Cup: "Chattanooga cotton Halo" Bright Fuschia Pink
Oaks Day (aka Ladies Day): Soft pastels tones – Summer weave boater
Stakes day: will see full style yet a smarter casual attire, on-trend designs & colours still present.
A more relaxed race day with the family will see styles like Culottes worn with natural straw boaters / beautiful linen fabric shirts & blouses. More modest heel heights & a casual approach to racing but with all the style you would expect.
Designs like my Chattanooga cotton Halo & Beekeepers bow will be very popular on days like these.