Restaurants and hospitality leaders are responding to the Covid-19 threat by adding take-home and/or delivery options as part of their services.
Here's a list (that will be continuously updated) for you to check and support your local favourites, who are doing it tough.
325 New Street, 3186, Brighton
The Italian favourite is bringing all of its favourite meals to your door. From their famous award-winning pizza to pasta, mains and desserts.
Details: Call (03) 9530 53 24 or www.ubereats.com
312 Bay St, Brighton
The take-home menu includes starters like saltbush, char-grilled edamame, waffle chips, kingfish and dumplings. Mains like sirloin steak, roasted cauliflower and baked salmon. And minus nitro crumble for dessert!
Details: Call (03) 9596 44 68
 11 & 11a Wellington Street, St Kilda
The team has created a thoughtful menu for you to enjoy at home. The menu is an ode to all their favourite dishes over the past 12 years as well as some comforting and healing recipes we all need at the moment.
Details: Call (03) 9510 9443 or email info@cookesfood.com.au
312 New St, Brighton
From fresh pasta to delicious sauces Aromi will be creating amazing products that can be picked up and delivered, ready to cook at home.
Details: (03) 9592 1592
Vinomofo – Good wines, the most epic deals and happiness, guaranteed
Hitting up your favourite cellar doors may be off the cards for a little while, but you can still enjoy their wines from the comfort of your own home. We're all about giving producers a good deal, so it may just be the best way of supporting them right now. The stockpiling has been wild and judging by store shelves we have enough toilet paper, but do you have a proper stash of wine? Enjoy the best thing (a.k.a wine) the world has to offer from the comfort of your couch! Order your wine online and get it delivered to your doorstep.
We are going to help you through self-isolation: www.vinomofo.com
Wolf & Malone
282 Centre Rd, Bentleigh
The Bentleigh favourite is launching 'Quarantine Canteen by Wolfe & Molone' – www.wolfeandmolone.com.au.
They will also be launching a fortnightly draw for people who take a snapshot of their 'Quarantine Canteen' order and if they tag us they will enter the draw to win a $50 voucher to dine with us when COVID 19 is over (Something to Celebrate) form the 31st of March.
As part of trading from lunchtime we will be doing a $29 Pasta/Risotto Special with a Glass of or Charcuterie Roll with hand-cut chips both will come with a glass of house red/white/pink/bubbles or beer (yep they are delivering single-serve wine in a packaged format).
Details: Pick up only orders between 4pm and 9pm people can call in to order 03 9557 3477
Basement level b01/139 Bourke St, Melbourne 
Composed of the highest grade Australian and Japanese produce, Ishizuka's limited edition bento box is now available in two sizes for patrons to enjoy luxury dining from the comfort of their own home. The Single Layer Bento is available for $150, accomodating one to two diners (10 available per day), and the Premium Bento caters for three to four diners, with only one available per day for $255. Pick up is available from Wednesday to Sunday, between 3pm-7pm and preorders are essential.
Details: Email reservation@ishizuka.com.au or call (03) 8594 0895
330 Lygon St, Carlton and D.O.C Deli, 22 Main St, Mornington
D.O.C Deli stocks high-quality, artisan Italian imports and local produce, including a wide variety of pastas, pasta sauces, cheeses, salumi, antipasto, baked goods, spreads and tinned goods. Customers can browse and shop for pantry essentials at D.O.C Deli at their Carlton and Mornington locations.
More details: Call (03) 9347 8482 for D.O.C Deli Carlton, and (03) 5977 0988 for D.O.C Deli Mornington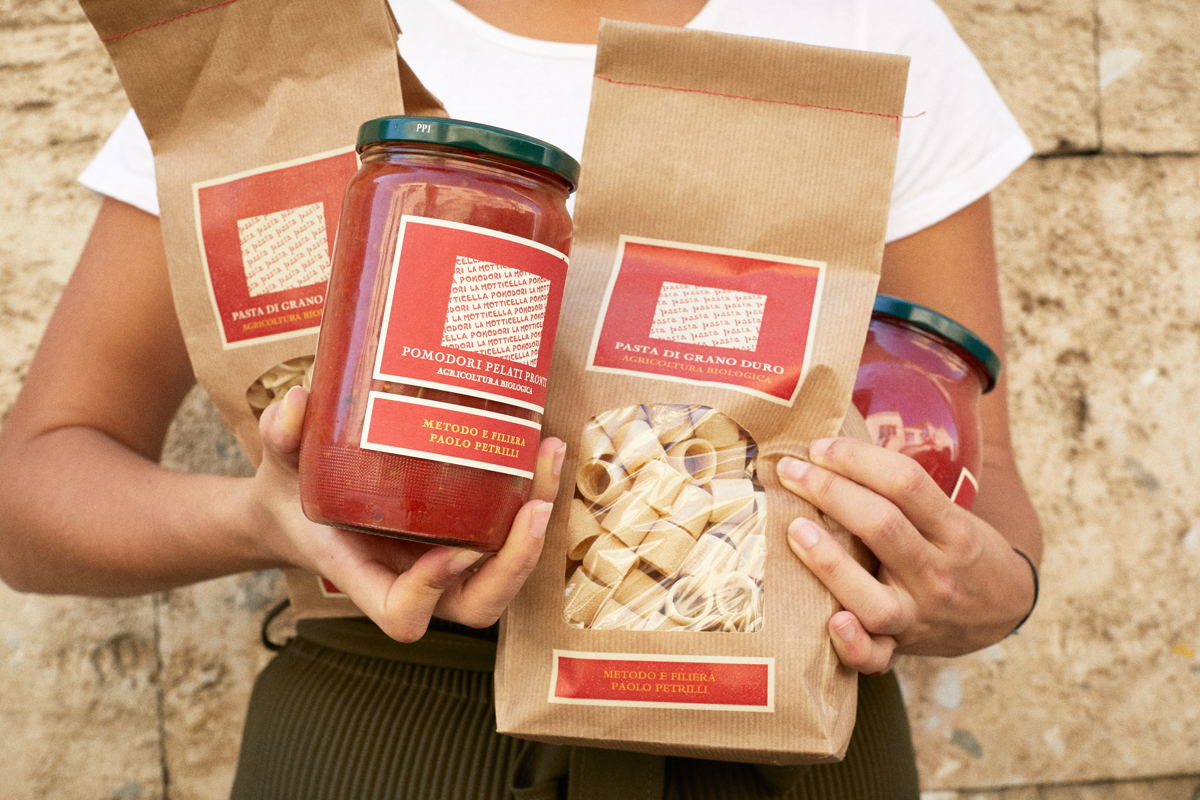 242 High St, Windsor 
For those who want to bring the restaurant experience home, Windsor's favourite Italian local Tipico is selling it's Sugo jar for $10 and introducing a $30 take-home lasagne that feeds two. Lasagne orders must be placed 48 hours in advance. Arrange to pick up from the restaurant or for a $5 delivery fee, Tipico will personally deliver orders to surrounding suburbs including Malvern, South Yarra and Armadale.
Details: Email info@tipico.melbourne or call (03) 9089 0768
Punch Lane, 43 Little Bourke St, Melbourne VIC 3000

Saint Urban, 213 Swan St, Richmond VIC 3121
The team behind Melbourne's iconic Punch Lane and Richmond's Saint Urban has created a bespoke menu of takeaway meals for pick up or home delivery. For a $5 fee, anyone living within 5km of Punch Lane and Saint Urban can have Punch Lane's steak sandwich, beef bourguignon, Hiramasa kingfish crudo and more delivered straight to their door. Those collecting their orders can also take home select bottles of wine at a 30% discount.
More details: Call (03) 9639 4944 or email bookings@punchlane.com.au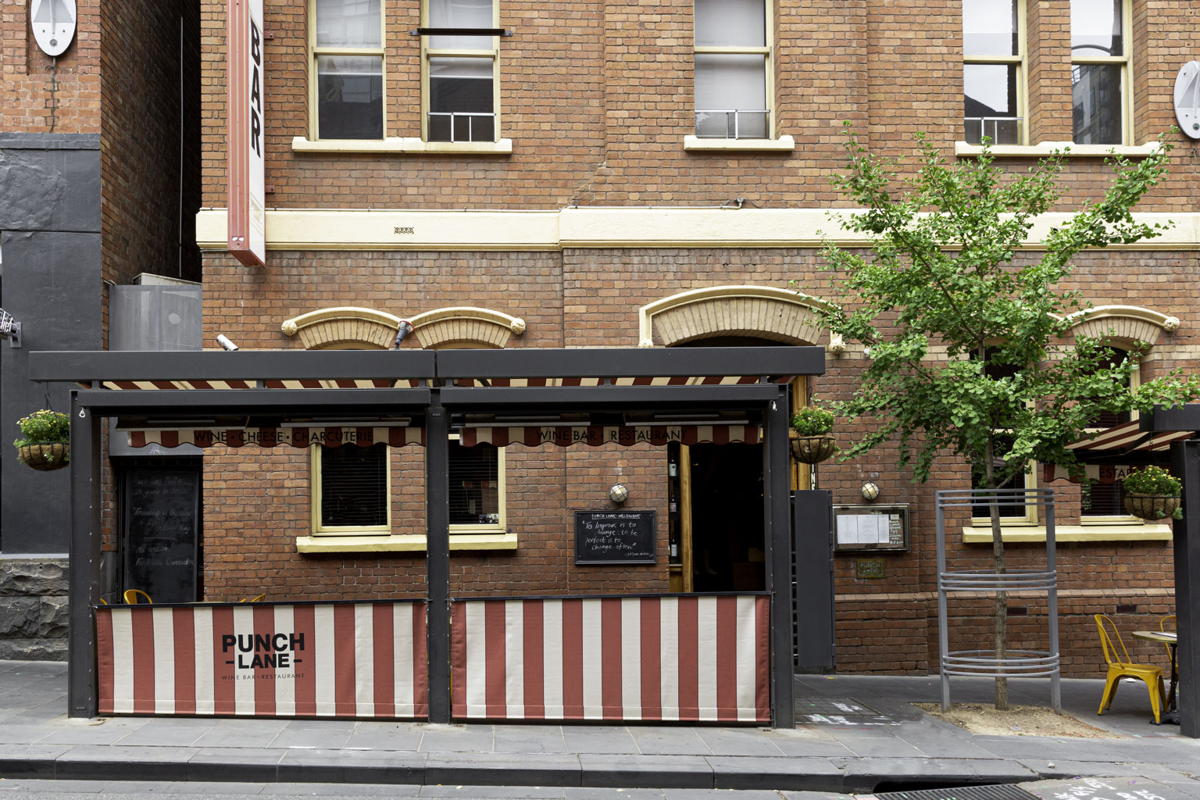 Pinchy's Champagne and Lobster Bar
 Level 1/200 Bourke St, Melbourne
For the first time, Pinchy's Champagne and Lobster Bar will be offering take-away options on its menu for customers to collect.
Details: Via Pinchy's website https://www.pinchys.co/contact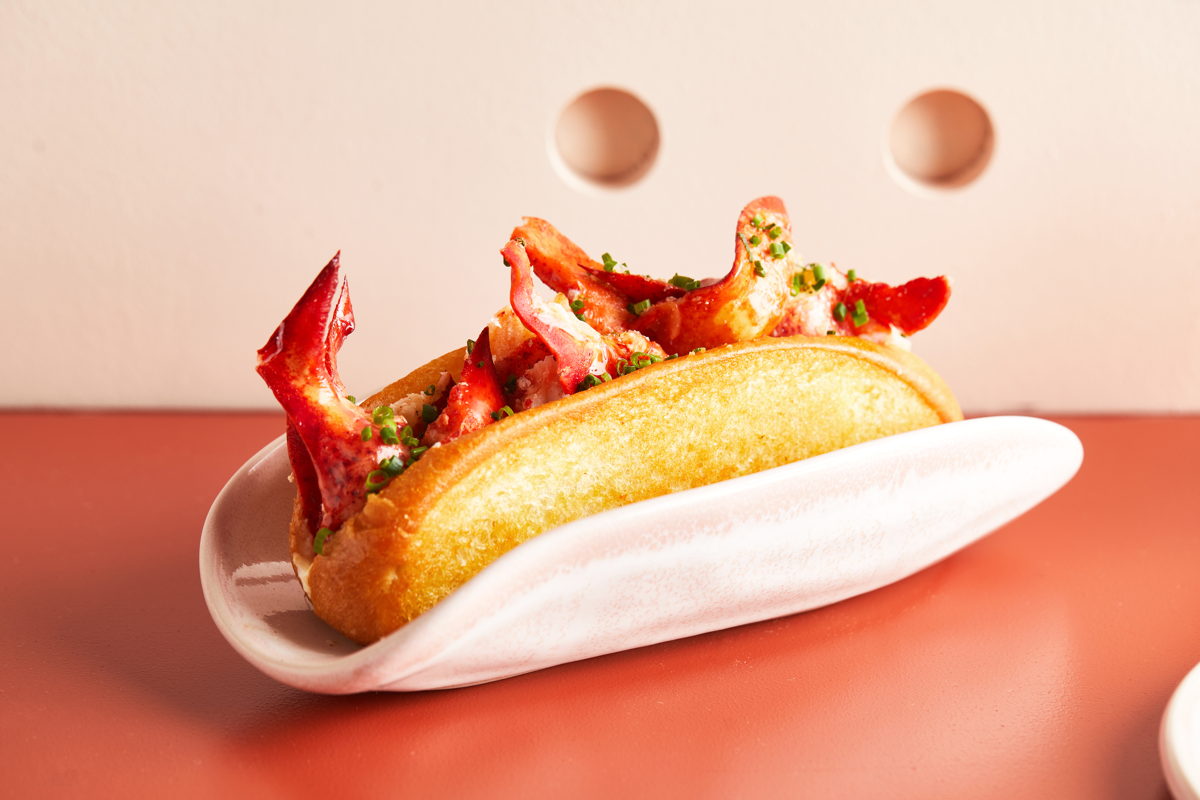 Estelle
Estelle, 243-245 High St, Northcote
Scott Pickett's Northcote neighbourhood icon Estelle is offering pick up options and non-contact home delivery for those within a three kilometres radius. The changing menu will feature Estelle classics such as lobster bisque with lemon myrtle Chantilly, hand-cut wagyu bolognaise pasta, and a four cheese toasted sandwich for guests to enjoy without leaving the house.
Details: call (03) 9489 4609 or email info@theestelle.com.au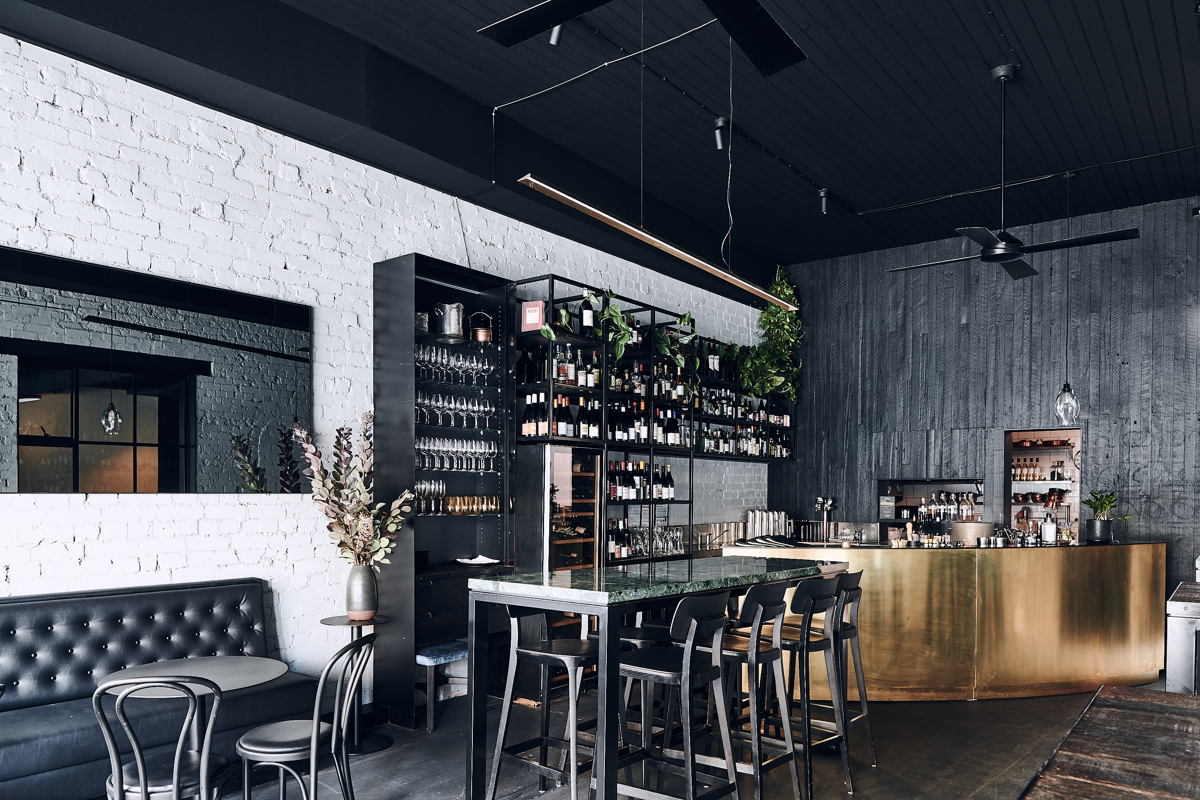 Lupo's home
300 Smith St, Collingwood
Lupo invites guests to enjoy it's Italian fair with a range of menu options available for pick-up or non-contact home delivery within a three kilometres radius. Dishes will include squid ink mafaldine, hand-rolled macaroni, ricotta gnocchi and a classic salumi plate of prosciutto, mortadella, salami, lonzo and pickles.
Details: call (03) 9419 2202 or email info@luporestaurant.com.au
159 Domain Rd, South Yarra
Fans of South Yarra's restaurant Matilda living within a three-kilometre radius can indulge in its modern Australian cuisine without leaving the house. Guests can order the smoked lamb ribs, Humpty Doo barramundi, Fraser Island spanner crab and more, with non-contact home delivery and pick-up options available.
Details: call (03) 9089 6668 or email info@matilda159.com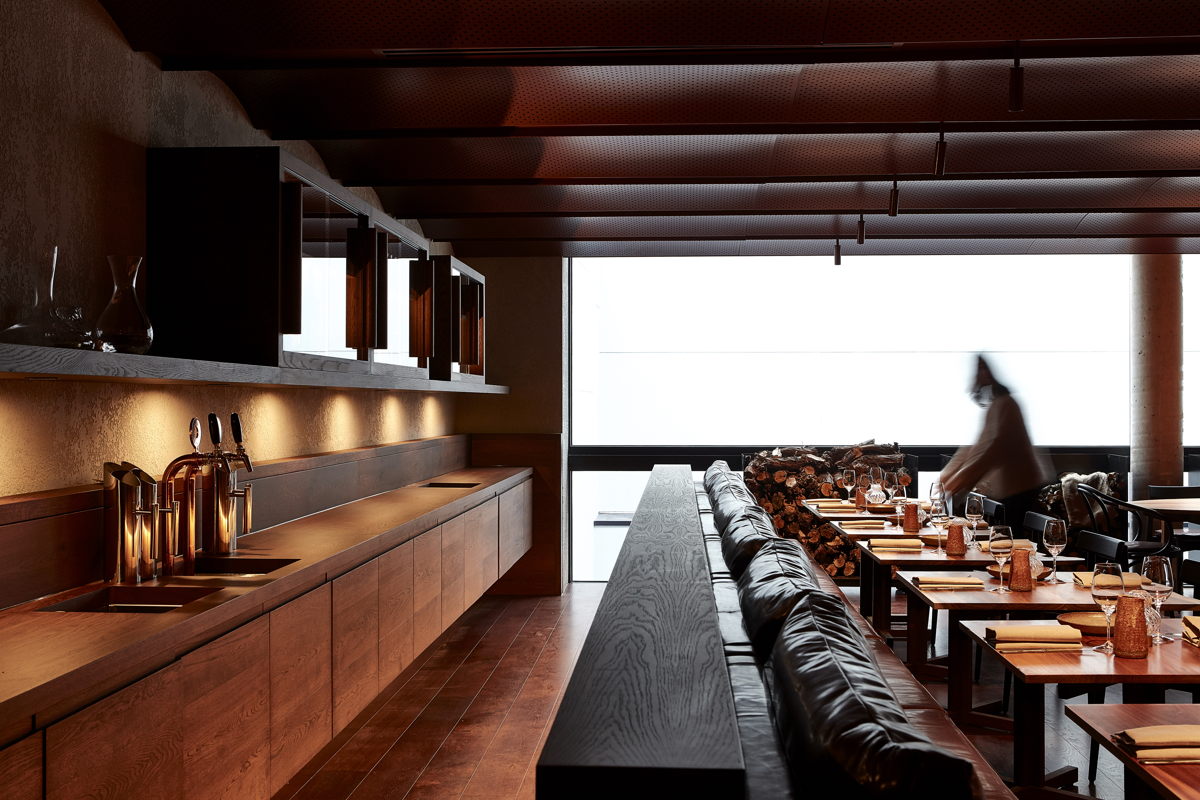 Tokyo Tina 
Tokyo Tina, 66A Chapel St, Windsor VIC 3181
hose craving Japanese can place delivery orders from Tokyo Tina as usual via Deliveroo.
Details: Call (03) 9525 2774
Hanoi Hannah Vol II, 306 Glenhuntly Road, Elsternwick

Hanoi Hannah New Quarter, Ground Level/79 Swan St, Richmond

Hanoi Hannah Express Lane, 186 High Street Windsor
Hanoi Hannah in Windsor, Richmond and Elsternwick are offering customers the option to place an order for pick-up via the venue's new online ordering platform. Delivery is also available from Hanoi Hannah Express Lane in Windsor as usual via Deliveroo.
Details: Call (03) 9939 3528 for Vol II, (03) 8391 1388 for New Quarter, or (03) 9939 5181for Express Lane
88 Flinders Ln, Melbourne

37-41 Little Bourke St, Melbourne

167 St Georges Rd, Fitzroy North
Mrs Singh, Daughter In Law and Horn Please are now accepting orders for pick-up from 4pm – 9pm. Enjoy Jessi Singh's signature curries served along with rice while receiving 30% off the total bill. Orders are to be placed and paid for over the phone.
Details: Call 03) 9654 6526 for Mrs Singh, (03) 9242 0814 for Daughter in Law, or (03) 9497 8101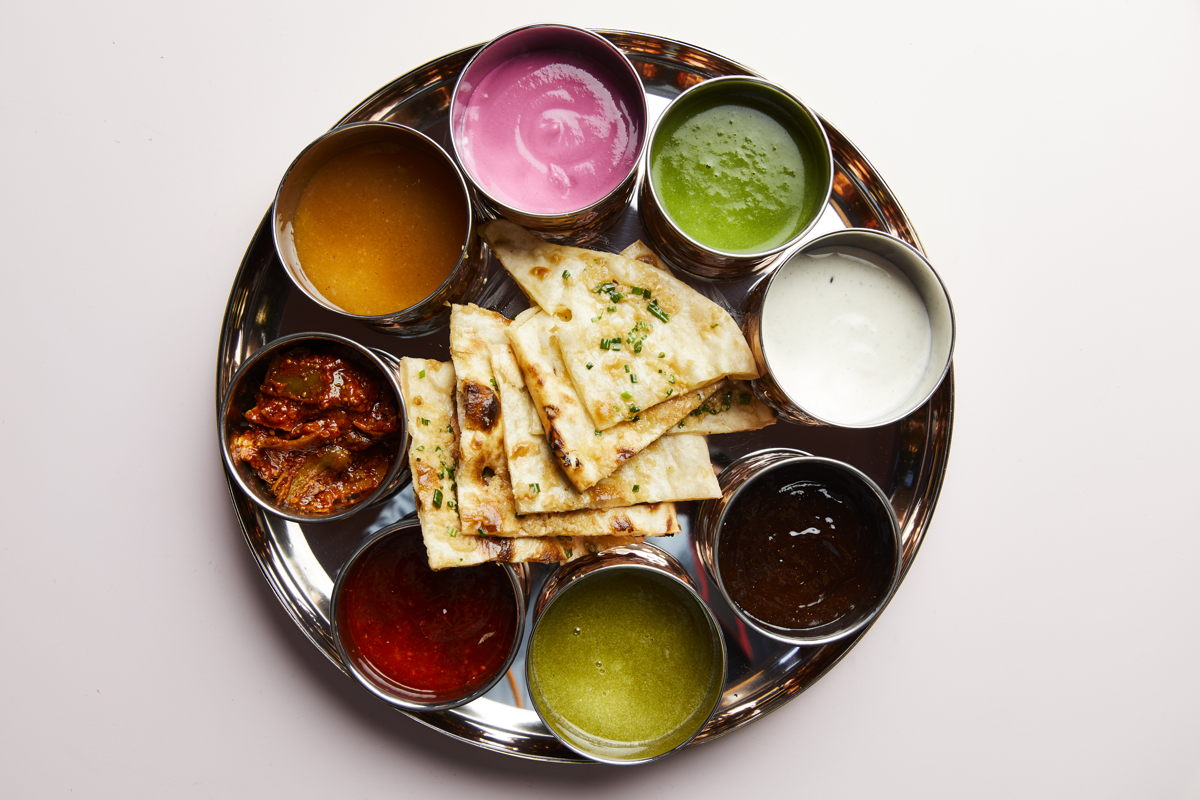 Dine at home with Carolina Group's 'Signature Collections'

Each of Restaurateur Joe Mammone's Carolina venues are offering three-course 'Signature Collection' set menus for patrons to enjoy in the comfort of their own home. Available for groups of any number, diners can select a meat, vegetarian or fish option from the entree and main section, with a set dessert to finish. All orders will be taken via phone only. Across the Group,  wine is also available for takeaway.
168-170 Little Collins St, Melbourne
Entree options: Shallow fried calamari, rocket, balsamic dressing; Goats curd, heirloom tomato, basil, charcoal ciabatta; Beef tartare, pine mushroom, egg yolk, red onion, potato chip, bone marrow brulee
Main options: Spaghettini, Moreton bay bugs, "olio visadi", garlic, chilli rocket; Ricotta & pear tortelli, pea, asparagus, pecorino chips; Pappardelle, goat ragu, broad bean, walnut puree
Dessert: Agave nectar cheesecake, crystallised violet, crème fraiche, pop rocks, fairy floss
Details: $90 per person, call (03) 9654 6778
Bar Carolina
44 Toorak Rd, South Yarra 
Entree options: Burrata, toasted bread, spicy spreadable salami, fresh burrata; Fritto misto, calamari, rockling, prawns, fried vegetables; Eggplant parmigiana, oven baked traditional eggplant parmigiana
Main options: Pappardelle al coniglio (long pasta, braised rabbit, artichoke, truffle pecorino); Spaghetti con cicale di mare (spaghetti, Moreton Bay bugs, cherry tomatoes, chilli); Barramundi in Crosta (wild barramundi baked in a herb salted crust, witlof, walnut and apple salad), Risotto, pea, asparagus, fior di latte burrata
Dessert: Traditional tiramisu
Details: $75 per person, call (03) 9820 9774
6 Russell Pl, Melbourne
Entree options: Salumi with gnocco fritto; Fritto misto; Burrata, heirloom tomato, basil, pine nuts
Main options: Squid ink spaghetti, WA blue swimmer crab, 33 chilli, tomato, fish roe; Cavatelli, pork sausage, broccoli; Risotto, porcini mushroom, thyme; Grilled spatchcock, mustard, rainbow chard
Dessert: Bigné, white chocolate mousse, salted caramel
Details: $60 per person, (03) 9639 7822
44 Toorak Rd, South Yarra 
Entree options: Bruschetta with heirloom tomato, pickled strawberry, almond & basil; Pan-seared calamari with rocket, pea and cherry tomatoes; Eggplant parmigiana
Main options: Pappardelle with white lamb shoulder ragu & broad bean; Gnocchi with tomato sauce, basil & parmigiana; Crumbed chicken cotoletta, Italian slaw & charred lemon; Tagliatelle with seafood marinara, garlic & chilli
Dessert: Cannoli
Details: $45 per person, call (03) 9820 9774
Good Times Milk Bar
83 Tucker Rd, Bentleigh
Good Times Milk Bar will be trading as normal in addition to offering their full cafe menu and GT Tropico Taqueria (taco take-away window) menu online to order or pickup & on Uber Eats. GT Tropico Taqueria is creating an eat-at-home option for families and mates to enjoy together. The packs of 8 tacos and other Mexican-inspired meals, can be easily assembled at home and are pre-portioned to limit wastage. All orders can be placed via the website, email or over the phone from Monday the 23rd of March. GTMB will also have a range of essential items available in-store such as milk, eggs and bread saving you a trip to the supermarket. To ensure that GTMB is supporting the community, this offering will be available 7 days per week.
Details: www.goodtimesmilkbar.com.au
Mr. Miyagi
99 Chapel st Street, Windsor
Mr. Miyagi wants you to "Take Him Home" and have the restaurant experience outside of his walls. Mr. Miyagi will be offering a selection of his key menu items as cook at home meals, available at the new Mr. Miyagi Takeaway Shop at . When the supermarket across the road is chaos, Mr. Miyagi has you covered. The dishes are easily portioned and come ready to cook or reheat.
Details: www.mrmiyagi.com.au
Green Cup
Green Cup will be trading as normal in addition to continuing it's UberEats and Deliveroo offering (who are now offering a contactless service), applying extra cleaning and sanitising and have been posting immune system-booting recipes on social media for any customers suffering from COVID-19 or are at home socially isolating.
Details: www.greencup.com.au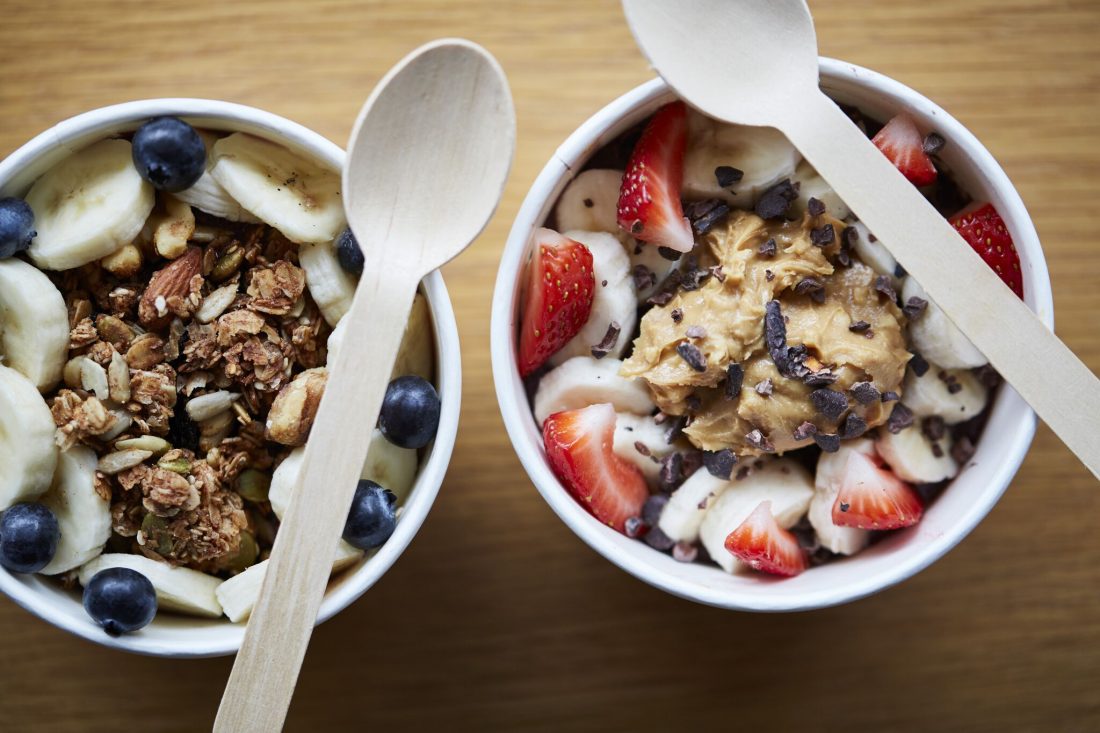 Miss Viet
314 Charman Rd, Melbourne
The local Vietnamese favourite is offering takeaway and home delivery on menu favourites like spring rolls, stir-fry's and soups.
Details: (03) 9585 8440 to order by phone or missviet.com.au/order-online to order online
Hunter & Co Deli
28 Riddell Pde, Elsternwick
Hunter & Co Deli are now offering contactless delivery of their delicious take-home meals including house salads, lasagna, Chicken Schnitzel and more to your door.
Details: hunterandcodeli.com.au/store/c2/Take_home_meals.html or 03 9532 4427
Neptune Food & Wine
212 High St, Windsor
Windsor's popular local wine bar, Neptune, is now a fully fledged provisions and liquor store – Neptune Provisions & Liquor.
Recreate your favourite 3181 drinking and dining experience at home by heading online or in-store to shop its new takeaway offerings.
These include:
The much loved Nduja Jaffles and Tiramisu (for collection in-store only);
Heat & Eat options – House-made pasta and sauces, Vegan Cannelloni, Meatballs, Osso Bucco;
and an extensive list of wines, spirits and ready-made bottled cocktails.
Patrons can also host their own aperitivo hour by making selections from the 'Neptune Aperitivo Hour Deli', featuring cured meats and cheeses, antipasti focaccia and premium tinned seafood.
Head in-store or online now for your essentials and more while supporting local at the same time.
Details: https://neptune-food-wine.myshopify.com/
Gami Chicken & Beer
Locations – https://gamichicken.com.au/locations
The timely "Home Comfort" packages are available for delivery through DoorDash, Deliveroo and UberEats until 24 April. Each package comes with six pieces of Gami wings for FREE. Pair it with a side salad or rice dish, and a craft beer, and you have the ultimate Gami Chicken and Beer experience, right in the comfort of your own home!
As the days get darker, and the weather gets cooler, now is the time to snuggle up with your partner, and share a blanket and warm, crispy chicken from Gami Chicken & Beer! Gami have just released their new takeaway packages, "Home Comfort" to satisfy you and your beau's chicken-cravings during social isolation.
To deliver some much-needed comfort during these uncertain times, Gami Chicken & Beer has introduced its new delivery package, "Home Comfort", and for a limited time, Gami are throwing in six pieces of wings, for FREE!
 PACKAGE DETAILS:
Package For Two: 2 x Burgers with chips + Free 6 Wings = $39 (valued at $48)
Package For Four: 1 x Boneless Chicken + Chicken Ribs + Chips Mandu + Free 6 Wings = $68 (valued at $83)
Package For Six: 1 x Whole Chicken + 1 x Boneless Chicken + 2 x Chips + Mandu + Free 6 Wings = $90 (valued at $113
Details: https://gamichicken.com.au/menu
I will be updating this list continuously – Get in touch at liz@coffeesandstyle.com if you have relevant information or if you would like to feature your business.