What do you get when you take a passion for wine and match it with astrological knowledge? An Online wine gifting service, astrologically-personalised by experts in the field.
Astro Vino is a female-led business, that matches small and independent Australian wines with individual star signs – it's a gorgeous, fun, gifting concept that is as accurate as it is delicious. The wines come gift-boxed with astrology cards and tasting notes enclosed, which make them the absolute perfect gift (for someone or yourself!).
So now, of course, the most important questions is …
What does your star sign say about you, and which wine is the perfect match? The team have created some truly spectacular matches for the winter range!
Here's a look at their Astrological notes for your star signs, and the wines you should be drinking …
ARIES – 2018 JJ MOREL ANTIPODES Sangiovese 
The Arian rebellion is reflected here, in a testament of a wine, made in the Adelaide Hills by one of the most exciting, boundary-pushing producers in Burgundy; Jean Jacques Morel.
Just like Aries, this drop has an aroma that jumps out of the glass at you. Assertively so. Sweet, charismatic scents of a smash of red fruit and spice. The palate is forthright; red cherry, red plum and faint dried herbs.
Fiery and confident, with the warmth of cheeky spice and just enough tannin structure to resist the impulse to down the entire bottle. Although, let's be honest, you probably will.
TAURUS – 2019 FREDERICK STEVENSON 'Summertown' Pinot Noir
Sweet nothings for the Taurean nature child; a small batch Pinot Noir from Summertown in the Adelaide Hills.
Bright, sweet-scented aromas of pomegranate, red berries and earthen herbs. This Adelaide Hills Pinot Noir has been produced from vines in organic conversion – a project tended by winemaker Steven Crawford on a friend's property since 2017. This Pinot is an expression of nurture and progress.
Light, juicy and ever so gentle for the tactile Taurus. A grounded and gracious drop.
GEMINI – 2018 JJ MOREL ANTIPODES Grenache 
The Geminian charm is reflected here, in a testament of a wine, made in the Adelaide Hills by one of the most exciting, boundary-pushing producers in Burgundy; Jean Jacques Morel.
Grenache is an expressive grape variety that produces light-bodied wine with big, concentrated flavour. This is an airy wine with a lot to say, just like the Mercurial Gemini.
A light and delicate wine, with a charmed perfume. Warm scents of red fruit and floral notes. Weightless, this is a wine that dances on the palate, intelligent and focused in its flavour. A jammy, concentrated intensity of red cherry, red plum, strawberry and faint, dusty rose.
A sensitive, yet exuberant wine. This is a drop to stimulate the mind and tickle the curiosity of these light, airy intellectuals.
Winemakers notes
Working with non-traditional varieties of Grenache and Sangiovese, JJ Morel has ever so eloquently captured the essence of the South Australian fruit. These are enchanting wines, made at the hands of a master vigneron.
CANCER – 2015 CRFT 'Fechner' Shiraz
A velvety Shiraz made for the Cancerians who revel in decadence at home.
Aromatics to escape into. Intoxicating, almost aphrodisiacal, sweet, rich blackberry notes entwined with whiffs of cardamom, chai tea and dark chocolate. The ensuing result of all guilty pleasures in one comforting drop. This sheer embrace of a wine is the perfect pairing for the sensitive, moon-ruled Cancer.
Structured, mesmerising, sensational Syrah. An expression that is loving, loyal and warm.
LEO – 2017 BEN HAINES 'Return to the Vale' Syrah
Syrah, not as you know it. A creative expression, true to Leo's form.
This drop is light, lively, vibrant. A slender and buoyant expression of Shiraz.
Lush and refined, this is a wine that leans into Leo's need for extravagance. It strokes the ego. Savoury and textural. Bright pomegranate, raspberry flavours are met with dramatic blackcurrant notes, lean minerality and elegant tannins.
Medium-bodied, impressive and ideal for entertaining, perfect for Leo.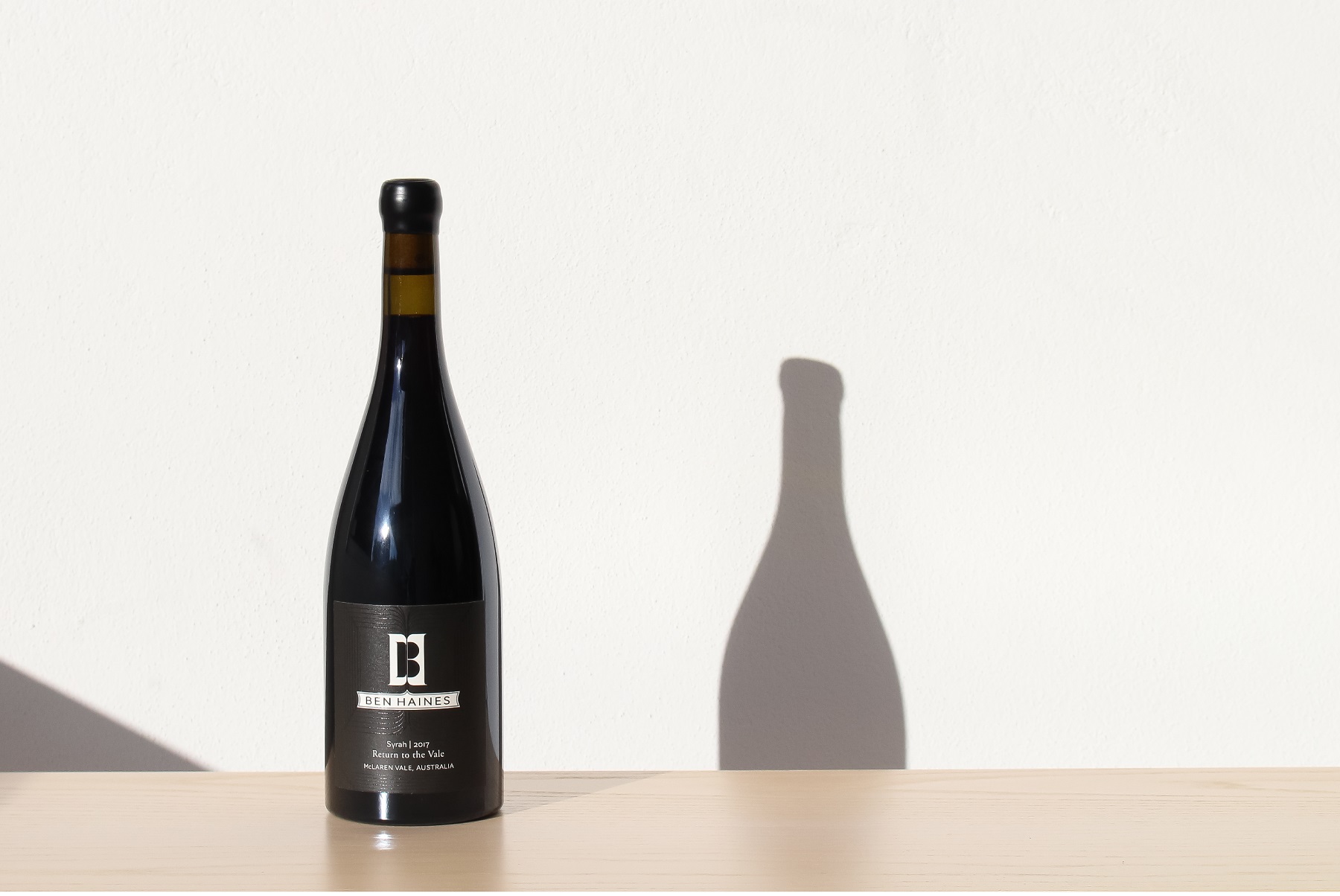 LEO – 2018 THEIA 'The Arranmore Vineyard' Chardonnay
Warming and dramatic, this Chard is the ideal way to channel the big, warm energy of Leo this Winter. Lavish and luminous.
Vivacious aromas and sunny fruit flavours of citrus, pineapple and yellow peach. Textural elements, biscuit notes and the warming spice of oak. Strong and spirited; an energising wine. Authoritative and opinionated.
As a big, bold, oaked expression of Chardonnay, this is a generous drop. Loyal in length. Radiant and heartwarming, just like Leo.
VIRGO – 2017 COMMUNE OF BUTTONS 'ABC' Chardonnay 
The meticulous attention to detail of the Virgo character is reflected in this exceptional example of modern, clean, crystal cut Chardonnay.
Cool and lean. The palate shows tart acidity, bright citrus and refreshing apple notes. Textural and saline, a crisp and cleansing. A very precise wine.
Beautifully balanced, with mineral elements. A finish of impressive length, as per the determination of Virgo.
LIBRA – 2019 DELINQUENTE 'Hell' Malvasia 
True to the nature of the Venus-ruled folk, this wine is an aesthetic testament. Sunny and light, synonymous with the optimism of Libra.
Aromatically, you can expect to be swept away by bright tropical fruit notes; straight up passionfruit, pineapple, lychee and honeysuckle florals. Such a pretty perfume.
The palate is refreshing – in true Libran style – tropical fruit flavours balanced with a nice acid line and persisting length. What starts out as sweet and floral, finishes on a dry, almost saline note. This is a wine of exceptional balance and finesse.
Bright, beautiful and balanced – a tribute to the sign of the scales.
SCORPIO – 2019 DORMILONA 'Clayface' Cabernet Vin
Winemaker Jo Perry's use of amphora has created a cool, yet complex expression of Margaret River Cabernet Sauvignon. In alignment with the Scorponic penchant for patience and poise; a limited expression and one that will continue to develop in the years to come.
This is a wine of great depth, with characters hidden and emerging – much like the seething, emotional undertones of Scorpio.
Dark and enigmatic, this drop feels wild and unattainable. The allure of the aroma; intoxicating, powerful, intense. Smells warm, looks dark, feels resinous. Notes are layered, integrated, in an amorphous haze.
Blackcurrant, black plum, blueberries, wild bramble, bay leaf and a prominent peppery-capsicum character. Wholly seductive, with power-fine tannins drawing you back in. This drop won't let you go easily.
Surface composure meets eruptive undertones. Transcendent and potent.
SAGITTARIUS – NV BRAVE NEW WINE 'Doppelgänger' Skin-Contact White Blend
A wine to stimulate the intellect and stoke your fiery nature; this drop is warm and deeply complex.
Tangerine-hued and sweetly scented of amazingness, ambiguity and intrigue. The palate wows of honeysuckle, grapefruit, peach, pineapple and orange peel. A fantastical concoction perfect for a spontaneous fling. Structured, textural, skinsy and playfully warm; the perfect way to escape this Winter. Finishes long, on an almost Negroni-like note, that not-wanting-to-go-home-at-the-end-of-the-party-type vibe.
With the current state of the world likely hampering your Sagittarian desire for freedom, here is a wine to take you places without even leaving your lounge room. Pure, unabated adventure in a glass. Go forth.
CAPRICORN – 2017 SKIGH ABACUS Cabernet Sauvignon 
Serious and structured Cabernet Sauvignon from Margaret River. This drop is determined and responsible, just like Capricorn.
An intense aroma of baked black fruits, black olive tapenade, peppery Capsicum and faint herbal characters. Feels savoury, structured and focused, much like those disciplined Saturnian individuals. Robust, with a steely/mineral nerve.
With a savoury intensity, this full-bodied Cabernet is not for the faint-hearted. A serious drop that builds in heat and drives home with persisting length.
AQUARIUS – 2019 DELINQUENTE 'Hell' Negroamaro Et Al
A unique wine from a young, eccentric winemaker; Delinquente Hell wines are small-batch, experimental, radical drops.
Almost aloof on the nose, subtle yet intriguing. Aromas of red cherry, black plum and blackberry jam. The palate leads with cranberry, raspberry, red cherry compote, with some black fruit Ribena notes to follow the nose and a hint of bitter orange peel.
There is a bold, jammy concentration to the fruit flavours, in paradox to the lighter impression and unassuming nose. Reflective somewhat of the mental prowess and big thinking behind the Aquarian's bubbly, social facade.
A tangy acid line draws length to the fruit flavours and brightens the jammy intensity. This is a light, juicy, carefree drop but with some serious intellectual substance – just like our Aquarian souls.
PISCES – 2019 COMMUNE OF BUTTONS Syrah
This is a wine synonymous with a desire for kindness in the world – a lighter, softer style of Syrah for Pisces.
Cool climate, light and fresh with eucalyptus notes. A savoury, earthly palate of red plum, cherry and blueberry. A lighter body and mild tannins make this drop ideal for easy, go-with-the-flow drinking. Soft, vibrant and dreamy.
Ethereal, gentle-natured and sensitive; the ideal drop for watery, emotive Pisces.