Italian elegance and sustainability is at the heart of fashion label, Tema Moda.
The exquisite label recently presented their fashion show at Melbourne's Maserati showroom, showcasing an elegant, sophisticated and feminine collection.
I had the pleasure of sitting down with the team to discuss the collection, inspiration and what the future holds in store.
Congratulations on the launch on the new collection. What was the inspiration behind the collection?
The inspiration of this exquisite collection stems from the aspiration in the beauty of Italian summer flowers, the initial choice of our silk fabric which set the stage for the collection.  The inclusion of floral prints in a number of the silhouettes was a thoughtful decision – but most importantly, each ensemble had to be made by sustainable fabrics, be practical and of course comfortable!
The designers drew inspiration from the flowers' vibrant colours and delicate petals to create a collection that celebrates nature's beauty and brings vitality into each the designs. It was therefore entitled the "Bellezze in Fiore" Collection,
How did you get started in building your brand?
Emanuela's journey to Australia evoked a sense of nostalgia in Roberta, reminding her of the elegance and charm of Italy. With years of experience as a seamstress, Emanuela has had the privilege of working with some affluent clientele, crafting exquisite wedding dresses and working with some of Italy's most reputable luxury fashion houses.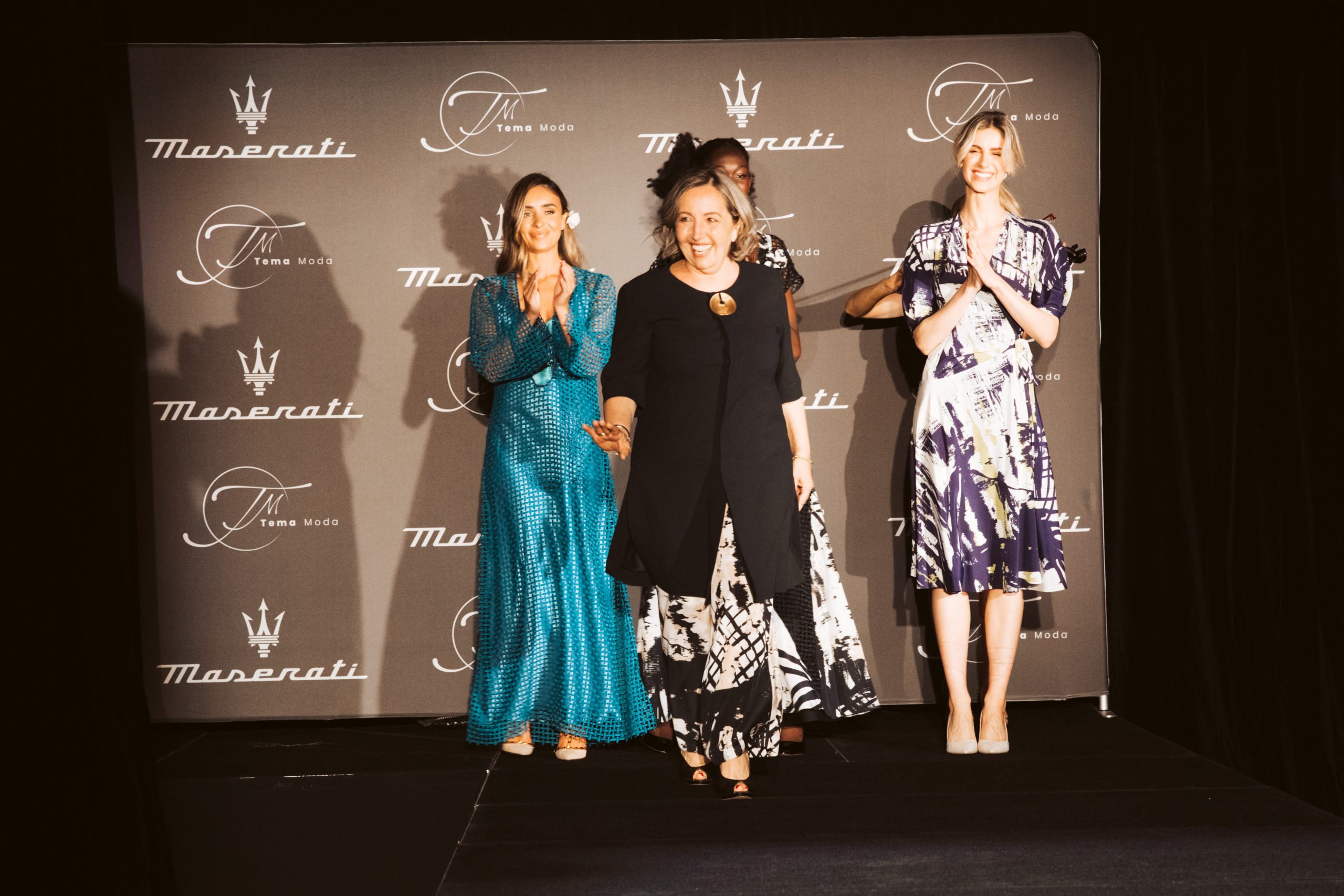 Having been immersed in the fashion industry from a young age, Roberta longed to recreate that world and approached Emanuela with the idea of creating something that would bring a taste of Italy to Australia, while maintaining an unwavering commitment to quality. Thus, Tema Moda was born – a combination of our surnames, Tellaroli and Marchesini – with a dual purpose: showcasing Italian elegance and educating people about artisanal craftsmanship, sustainable practices, and everyday comfort. Despite the wide array of available fashion options, we noticed a distinct lack of ethically produced garments made from materials that don't harm either people or the environment. This realisation ignited our ambition and became the driving force behind our company mission.
What sets Tema Moda apart in the fashion industry?
Tema Moda distinguishes itself in the fashion industry through several key factors. Firstly, our garments are meticulously crafted with sartorial expertise, rather than mass-produced using industrial methods. This allows us to create exceptional pieces that showcase the finest craftsmanship. Secondly, we pride ourselves on being an ethical brand committed to sustainability. By utilising eco-friendly fabrics, we prioritise the protection of the environment without compromising on style or quality. Furthermore, our dedication to innovative design sets us apart as we continuously engage in research and development to produce stunning and timeless pieces that withstand the test of time. Rest assured that when you invest in Tema Moda, you are acquiring a garment of unparalleled quality that will endure for years to come.
Who is the Tema Moda woman?
The Tema Moda woman embodies a love for beauty, elegance and comfort, with a commitment to sustainability. She is dedicated to excellence and values quality above all else.  A woman that appreciates the heritage of Italian craftsmanship.