Let's face it – we're a foodie loving city in Melbourne, so when creating a new bar or restaurant to satisfy our culinary needs, it has to have a little 'je ne sais quoi' to have us lining up for a table.
Located in Windsor, Neptune is fast becoming one of Melbourne's favourite hot spots – its warm and welcoming interior, impressive wine list and deliciously satisfying menu is making this more than just another venue, but as originally aimed by its creators – a new Melbourne institution.
So what is it about Neptune that continues to have everyone talking?
Perhaps because from the moment you walk in, you want to stay – there's a vibe that's simply infectious.
While waiting for a table (and let's face it where aren't we waiting for a table these days) you're escorted upstairs to the beautiful cocktail bar with a list to satisfy everyone's taste, the ambience is both buzzing and romantic, making you forget you're waiting for a table at all.
Once downstairs the 'foodie' part of the experience begins, and I must say enjoying the most exquisite glass of Pinot Noir while eating a mind-blowing jaffle (nope that wasn't a typo – seriously the best jaffle you'll ever have) – had this foodie smiling from ear to ear.
I couldn't' wait to sit down with the team and find out the story behind this little gem.
The team of course are no strangers to the culinary scene – having just 'a few' known hot spots under their belt… Hanoi Hannah, Tokyo Tina and Saigon Sally's Nic Coulter and Simon Blacher, with brothers David and Michael Parker, owners of South American powerhouses San Telmo and Pastuso.
How did the concept of Neptune come about? 
"We wanted to introduce a wine bar to the south-side where guests are invited to linger over a Mediterranean-influenced menu, paired with classic cocktails, bespoke liquors and array of wines from the resident sommelier."
"It was important to create a space where guests wanted to stay, relax and come back to."
"Also having a wine shop means the experience is transported into people's homes."
What inspired the name?
"The menu very much has a Mediterranean theme, so it was important for the name to be a representation of that.
Neptune was god of freshwater and the sea, that themed tied if beautifully to what we wanted to achieve."
What made you choose the location?
"We definitely saw a whole in the market for a wine bar.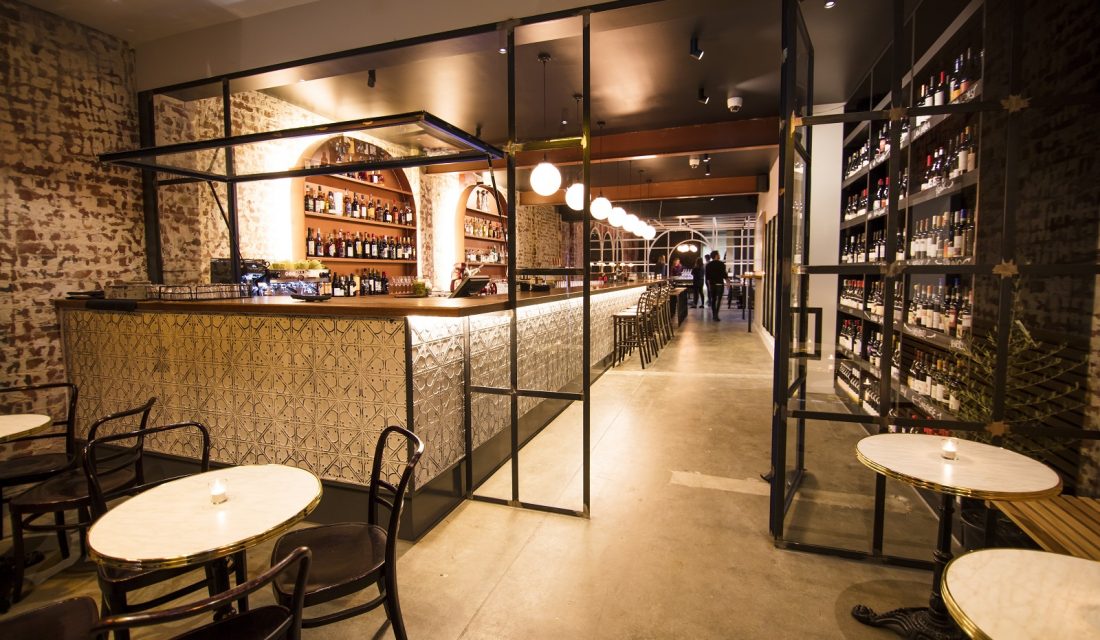 "Windsor is a renowned food precinct that has long been needing a wine bar.
Neptune really sits in the heart of Windsor and has gives the south-side something it's been missing."
What is the Signature dish?
"The great thing about the menu is there's no one 'stand out dish'.
"The menu is designed for sharing and experiencing all of it."
"Snacks like Fritti Misto with sage anchovy fritters and flash fried mussels and cannellini hummus with radish leaf pesto, as well as a more substantial offering of vegetarian dishes, sharing plates and mains."
"Some of the highlights have included the absinthe bonito tartare with Calabrian chili oil, Market Fish baked in a bag with pippies, leak and thyme along with signature pastas such as bone marrow tortellini and Aglio e Olio anchovy spaghetti."
Which wine should we all be trying at the moment? 
"In terms of white there's been a big rise for aged Riesling and with the reds definitely Pinot Noir."
How would you describe the vibe?
"The vibe is very relaxed while also having that great lively vibe."
"Neptune is a location where you can enjoy everything from a group night out, to a date or a business dinner."
What are your hopes for the future?
"The goal is for Neptune to really become an institution, somewhere you would want to keep coming back to every week – even 3 times a week."
This interview a has been condensed and edited.
Photos courtesy of: Reymond communications